Editorial Board Guest Author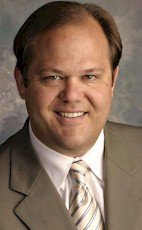 Mr. Schroeder
Tim Schroeder
President & CEO, Duravit North America
Tim Schroeder is founder and President of Duravit USA (DUSA), the United States subsidiary of Germany's Duravit, a leading manufacturer of design-conscious bathroom ceramics. Since founding DUSA in 1996, Mr. Schroeder has combined canny business sense and a passionate appreciation for design to help the company grow to be a market leader in its field.

DUSA - Duravit AG's first international subsidiary in its 190-year history - began with four employees. It has since grown to encompass more than 40 employees stationed in the company's headquarters near Atlanta, Georgia and throughout the country. DUSA is responsible for sales, marketing, and distribution in North America and in recent years, its growth has exceeded 28% annually and has achieved recognition for highly functional, environmentally sensitive, and innovative bath designs. The success of DUSA has led Duravit AG to establish 18 additional subsidiaries throughout the world.

Mr. Schroeder selected Atlanta as the home for DUSA for a number of reasons. Positioned on the East Coast, the city is easily accessible to parent company Duravit AG and boasts a number of ports that make it an excellent location for North American product distribution. Add to these factors a fast-growing, young population and a thriving artistic community and it becomes clear that his choice was ideal.
Duravit is known for its successful collaborations with some of the world's most accomplished architects and designers, including Philippe Starck, Cecilie Manz, and Sieger Design, among many others.
Mr. Schroeder is an ideal partner for this innovative initiative; he holds a BA from the Art Institute of Chicago and an MA in Art History from the University of Illinois and is passionate about the arts and design.
Please visit http://www.duravit.us/ for more information.
Linkedin Profile: https://www.linkedin.com/in/timothy-schroeder-58940956/
Mr. Schroeder can be contacted at +1 770-365-5698 or tim.schroeder@us.duravit.com
Author's Articles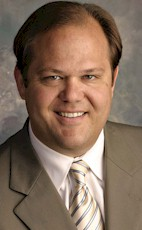 By Tim Schroeder, President & CEO, Duravit North America