Editorial Board Guest Author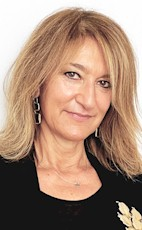 Ms. Faedi
Cristina Faedi
Promotional Activities Manager, Confindustria Ceramica
Since 1997, Cristina Faedi has been in charge of promotional activities for Confindustria Ceramica (the Italian Association of Ceramics, which represents over 100 manufacturers of ceramic tile, sanitaryware and tableware) and Cersaie (the preeminent international trade show for ceramic tile and bathroom furnishings, which takes place each year in Bologna, Italy).
In this role, Ms. Faedi is responsible for organizing, coordinating, and executing various promotional and marketing activities in Italy and abroad for the Italian ceramic tile, sanitaryware and tableware industries. She is extremely experienced in planning and organizing international trade shows, seminars, conferences, B2B events for architects, press conferences, advertising campaigns, media relations, cultural exhibits, international contests and awards, as well as PR activities. An expert on design and ceramic tile trends, Ms. Faedi is asked to deliver annual talks at the world's leading industry trade shows, including Coverings and Cersaie each year.
Passionate about design and architecture and the role of Italian tile within the built environment, Ms. Faedi has planned many conferences and exhibits with leading architects including Gae Aulenti, Renzo Piano Building Workshop, Mario Botta, blumerandfriends, and Patricia Urquiola. She has also curated special events on the occasions of Expo Aichi 2005, Shanghai 2010, and Milan 2015.
Ms. Faedi attended The University of Urbino in Urbino, Italy, where she studied Foreign Languages. Before taking on her role at Confindustria Ceramica, she worked at Food Processing Technology, an engineering agency providing turnkey food projects for third world countries. Her hobbies and interests include travel, film, music, design, architecture, and photography.
Please visit http://www.ceramica.info/en/ for more information.
Linkedin Profile: https://www.linkedin.com/in/cristinafaedi/
Ms. Faedi can be contacted at +39 348-150-4904 or cfaedi@confindustriaceramica.it
Author's Articles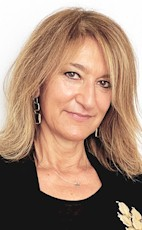 By Cristina Faedi, Promotional Activities Manager, Confindustria Ceramica