Editorial Board Guest Author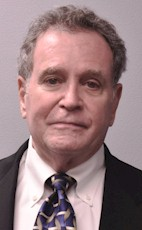 Mr. Gregg
Jamie Gregg
CEO, Colonial Bronze
Vowing never to get into the family business cabinet hardware manufacturing company, Colonial Bronze™, Jamie Gregg graduated from law school, initially litigating medical malpractice cases for a Wall Street law firm. He ultimately accepted a position as an Assistant United States Attorney in Manhattan.
When Mr. Gregg's father decided to it was time to retire, he asked him if he wanted to assume the reins of the family business. After contemplating the advantages of a country life in Connecticut versus raising a family in Manhattan, in 1983 Mr. Gregg accepted the offer to lead the company his family had started in 1927.
Under Mr. Gregg's guidance, Colonial Bronze ™ has expanded into the luxury market, winning product design awards for its brands Tanners Craft ™ and Josef Ruefelli™ and a Nightingale Award from the Center for Healthcare Design for its CuSalus antimicrobial hardware.
Mr. Gregg has always believed that is important to give back to both to his business and local communities.
Mr. Gregg is one of the 12 original founders of the Decorative Plumbing and Hardware Association, DPHA. He was voted its second president and has been honored as a Lifetime Fellow. He was the chairman of the CONNSTEP manufacturing extension program and remains an active board member.
Looking into his community, Mr. Gregg decided to focus his attention on healthcare. For the last 22 years he worked on the Charlotte Hungerford Hospital board of directors and, recently, he joined Hartford's Healthcare's regional board of directors.
Please visit http://www.ColonialBronze.com for more information.
Linkedin Profile: https://www.linkedin.com/in/jamie-gregg-7105b610
Mr. Gregg can be contacted at +1 860-489-9233 or jgregg@ColonialBronze.com
Author's Articles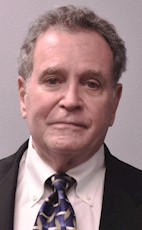 By Jamie Gregg, CEO, Colonial Bronze