Editorial Board Guest Author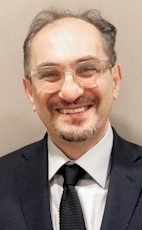 Mr. Namdar
Mark Namdar
Complex General Manager, Moxy Downtown DC & AC Hotel Washington DC Convention Center
As Complex General Manager, Mark Namdar is responsible for overseeing and executing day-to-day operations for the new AC Hotel Washington DC Convention Center, which opened Fall 2020 by TPG Hotels & Resorts and DC-based Douglas Development.
In tandem with operating the AC Washington DC Convention Center, Mr. Namdar also serves as Captain where he oversees programming, operations and events at the Moxy Downtown DC, one of the city's most talked about boutique hotels. Namdar currently leads multiple teams of executives and team members at the two DC properties.
With nearly three decades of hospitality experience, Mr. Namdar began his career in the industry shortly after graduating from Texas Tech University with a degree in Business Administration when he joined the Holiday Inn International's management training program. From front desk to housekeeping and guest services to food & beverage, he gained experience working in multiple positions, rising through the ranks throughout his hotel career.
With Mr. Namdar's track record of associate engagement and guest satisfaction, he has successfully overseen several luxury and independent properties and has been instrumental in transforming and reinvigorating hotels that are recognized in the forefront of the hotel industry.
Previously, Mr. Namdar was the Regional Director of Operations-Mid Atlantic for Hersha Hospitality where he oversaw the daily operations of 12 full-service hotels throughout Washington DC, Maryland, Virginia and North Carolina. He then transitioned to General Manager at a variety of properties, including The Graham Georgetown and the Westin Tysons Corner, earning achievements and awards for revenue at properties along the way.

Please visit http://www.marriott.com/hotels/travel/wasae-ac-hotel-washington-dc-convention-center/ for more information.
Mr. Namdar can be contacted at +1 202-921-6900 or mark.namdar@themoxydc.com
Author's Articles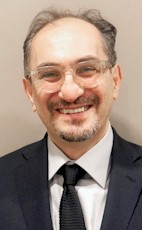 By Mark Namdar, Complex General Manager, Moxy Downtown DC & AC Hotel Washington DC Convention Center