Editorial Board Guest Author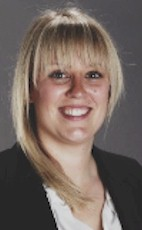 Ms. Lee
Heather Lee
Account Supervisor, PR, Mower
Heather Lee, APR works with travel and tourism clients, retail brands and B2B clients at Mower, a digitally integrated independent marketing, advertising and public relations agency which is known for its award winning travel and tourism practice. Her client experience includes Cabarrus County Convention & Visitors Bureau, Tropical Smoothie Cafe and others for which she provides counsel on external and internal communications.
Ms. Lee manages PR and social programs for clients as well as for Mower and is the agency's lead in providing return on investment on strategic social, earned media and social influencer initiatives. She has a breadth of experience working in corporate and agency settings and is an active member of the PRSA Charlotte chapter.
Before joining Mower in 2017, Ms. Lee spent 10 years building award-winning public relations and marketing campaigns for athletes and brands in the NASCAR field while working at race teams, tracks and agencies within the category. During this time, she worked with top brands, including Smithfield, STP, U.S. Air Force, Coca-Cola, and Ford, and athletes such as Richard Petty, Aric Almirola, Bubba Wallace and Ryan Blaney.
Mower has offices in New York City, Atlanta, Boston, Charlotte, N.C., Cincinnati, and in Buffalo, Rochester, Albany and Syracuse, N.Y. The agency is known for delivering strategic insights, digital solutions, smart creative and award-winning results to clients in a wide range of industries. It is the only full-service agency ranked in AdAge, B2B Marketing, PRWeek and Chief Marketer and is part of two global agency networks-thenetworkone and IPREX -as well as the 4A's.
Please visit http://www.mower.com for more information.
Ms. Lee can be contacted at +1 704-916-6194 or hlee@mower.com
Author's Articles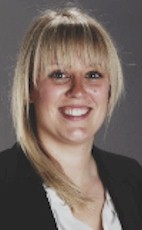 By Heather Lee, Account Supervisor, PR, Mower