Editorial Board Guest Author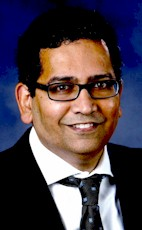 Mr. Yedla
Srinath Yedla
President & CEO, Yedla Management Company
Yedla Management Company (YMC) is comprised of a dedicated team of professionals with a track record of success in hotel development and management. Chairman and Founder K.R. Yedla has led the way in creating a hotel experience unlike any other for more than three decades and continues to exceed clients' expectations with new initiatives and strategic planning.
In the past few decades, the team has set a high standard of excellence in property development and management. Yedla Management Company knows exactly what it takes to create an outstanding hotel and restaurant experience in any market.

Mr. Yedla brings years of experience working as a senior executive with a Fortune 500 company and a developer and operator of several hospitality industry assets, including Marriott, Hilton, and Starwood (Westin) brand hotels. As the company CEO, he has led Yedla's Business Development team during periods of unprecedented growth and has been directly involved with overseeing new management and acquisition activities, and seeking out business development opportunities. Under his leadership, the portfolio value of assets under management has tripled within the last three years.
In recent years, Mr. Yedla has developed and managed properties in areas including Central Florida, Charlotte, North Carolina and various major cities in Alabama including Decatur, Florence and Huntsville. Mr. Yedla has been with Yedla Management Company for over 22 years and is looking forward to opening four new hotels at Orlando's FLAMINGO CROSSINGS ® Town Center over the next several months.
Please visit http://www.yedlahotels.com/ for more information.
Linkedin Profile: https://www.linkedin.com/company/yedla-management-company/
Mr. Yedla can be contacted at +1 256-886-8582 or srinath.yedla@yedla.net
Author's Articles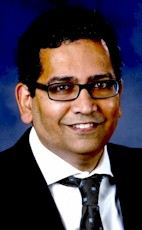 By Srinath Yedla, President & CEO, Yedla Management Company