Editorial Board Guest Author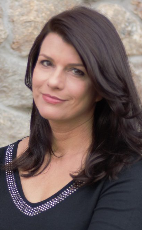 Ms. Camarota
Silvia Camarota
Founding Member, Women in Travel Thrive
Silvia B. Camarota is a founding member of Women in Travel Thrive. She is also senior director, North America market management, lodging at Expedia Group. An accomplished and passionate hospitality executive, Ms. Camarota has more than two decades of travel industry experience in leadership, sales, marketing and business development.
Ms. Camarota is routinely called on to develop and lead high-performing teams in building strong brand equity through strategic planning, business unit development and effective relationship management. Ms. Camarota, along with more than a dozen women leaders of some of the industry's most influential brands founded Women in Travel Thrive to combat the women's career regression amid the coronavirus pandemic.
Research has shown women's jobs are 1.8 times more vulnerable to this crisis than men's jobs. Juggling multiple demands at home, occupying more front line hospitality jobs, and the cumulative impact of the crisis on the travel industry are all contributing factors to the disproportionate impact of COVID-19 on women's careers. If not addressed, these issues will have a devastating impact on any progress made in gender equality for women in travel.
With a mission to increase women's representation in travel industry leadership, Women in Travel Thrive has become a growing, grassroots movement connecting women from across the industry with each other for free mentoring, professional development and other career resources. The organization has garnered widespread support from women leaders and their allies alike to close the travel industry's gender gap once and for all.

Please visit http://www.womenintravelthrive.com/ for more information.
Linkedin Profile: https://www.linkedin.com/in/silviabcamarota/
Ms. Camarota can be contacted at +1 954-478-8591 or scamarota@expediagroup.com