Editorial Board Guest Author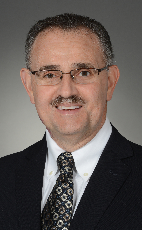 Mr. Nardozza
Francis (Frank) Nardozza
Chairman & CEO, REH Capital Partners, LLC
Francis (Frank) J. Nardozza is Chairman and CEO of REH Capital Partners, LLC, a national real estate and hospitality investment and advisory services firm headquartered in Fort Lauderdale, FL. Mr. Nardozza has over 43 years of diversified experience in real estate and hospitality investment, finance, and consulting.
Mr. Nardozza is recognized nationally and internationally for his work in the areas of mergers and acquisitions, investment, development planning, performance improvement and strategic advisory services in the fields of real estate and hospitality and has advised on over $15 billion in real estate and hospitality transactions throughout his professional career.

Included among his clients are many of the world's most prominent real estate and hospitality companies, private equity firms, wealthy individuals, family offices, sovereign wealth funds and financial institutions for whom he has most recently been advising on distressed situations and strategic asset and investment strategies in the midst of the Covid-19 pandemic.

Prior to launching REH in 2001, Mr. Nardozza was a partner and served as the National and Global Real Estate and Hospitality Consulting Practice Leader for KPMG, LLP and KPMG Consulting, Inc., two entities comprising one of the world's largest professional services firms, where his tenure with KPMG spanned a period of over 25 years.

Mr. Nardozza was the founding Chairperson of the U.S. Lodging Industry Investment Council, and currently serves on the Executive Advisory Committee of NYU Hospitality Industry Investment Conference and the Executive Planning Board of the Americas Lodging Investment Summit. He also active with many other industry programs and forums including the Urban Land Institute, the American Hotel & Lodging Association, and the American Resort Development Association.

Mr. Nardozza is a member of the Executive Advisory Board of the Real Estate Program of Florida State University and has established and endowed the Nardozza Real Estate Scholars Program at Florida State University. He serves as a Trustee of the Florida State University Foundation and in April 2013 was inducted into the Florida State University College of Business Hall of Fame. Mr. Nardozza also serves as a member of the Board of Directors of Hope Outreach Center, Inc. in Broward County, FL.

Mr. Nardozza is a graduate of Florida State University, B.S. Accounting, 1977. Additionally, he has completed the executive partner certificate program on international business at The Wharton School, University of Pennsylvania in May 1993.

Please visit http://www.rehcp.com for more information.
Linkedin Profile: https://www.linkedin.com/in/francis-nardozza-14aa345/
Mr. Nardozza can be contacted at +1 954-712-7460 or fnardozza@rehcp.com