Editorial Board Guest Author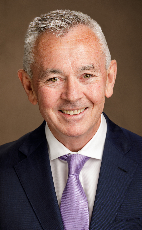 Mr. Kenny
Conor Kenny
Principal, Conor Kenny & Associates
Conor Kenny is the Founder of Conor Kenny & Associates (Corporate Live Wire Professional Development Company of the Year 2020, and Irish Enterprise Awards Best Professional Development Consultancy 2018) an Independent Learning & Professional Development Company for Service Focused Industries and Businesses.
Mr. Kenny is a Board Member of The Rutland Centre (Addiction Treatment). He is the Author of 4 books: 'What Are You Saying?' (2020); 'It's Who I Am' - Irish Times Best Books of the Year (2017); 'Dancing at the Fountain' - Irish Examiner Best Books of the Year (2016); and 'Sales Tales - True Stories of How Great Sales Happen' (2014).
Mr. Kenny has written for The Irish Times and The Sunday Business Post. He is a columnist for Hotel & Restaurant Times, IBEC, Drinks Industry Ireland and a syndicated writer for many global websites including Hospitalitynet & Cornell.
An expert communicator and writer, Mr. Kenny's skill is teaching leadership, management, sales, marketing and innovative actionable strategy. His focus is to guide people and business towards their strengths and he is highly skilled at getting the best from them. He is an advisor to private & state companies and a guest lecturer at many 3rd level colleges.
A natural teacher, Mr. Kenny is a frequent conference speaker and has written key talks for industry leaders. He is also a media commentator and contributor. His view has been sought by: TV: The BBC - Sky TV - RTE - BBC Scotland - Jools Holland/BBC; Radio: The BBC - LBC (UK) - Radio 5 (UK) Capital FM (UK) RTE - Newstalk - 98FM - TodayFM; Newspapers: USA Today - The Sunday Times - The Times - The Irish Times - Sunday Business Post - The Irish Independent - The Irish Examiner.
Mr. Kenny has worked with many of the world's leading hotel, casino and drinks brands including Baileys, Guinness, Hennessy, and Smirnoff. His career started at Kilkenny Design and before Conor Kenny & Assoc, he was a Director of McNally Design & The Irish Pub Co. who designed Irish Pubs in more than 70 countries. In 2002 he founded Conor Kenny & Associates.
Mr. Kenny was educated at UCD, Dublin, The University of Greenwich, London & NUI Galway.
Please visit http://www.conorkenny.com for more information.
Linkedin Profile: https://www.linkedin.com/in/conorkenny/
Mr. Kenny can be contacted at +353 857764370 or conor@conorkenny.com