Editorial Board Guest Author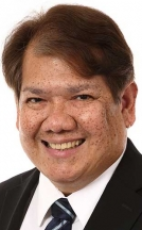 Dr. Munoz
Mark Munoz
Professor of Management & International Business, Millikin University
J. Mark Munoz is a graduate of MBA and PhD in Management. He started his career as an executive in the hotel industry in Asia and later worked for a US market research firm specialized in travel, lifestyle, and leisure.
Dr. Munoz led a multi-country study on the globalization of the travel industry which became the foundation of the book Winning Across Borders. He was a former Visiting Fellow at the Kennedy School of Government at Harvard University and is currently a tenured Full Professor of Management and International Business at Millikin University. He received several awards including four Best Research Paper Awards, two international book awards, and the 2013 ACBSP Teaching Excellence Award.
In 2016, Dr. Munoz was honored as Distinguished Business Dean by the Academy of Global Business Advancement. In 2019, Amity/IEEE recognized him with the Global Academic Excellence Award. In 2020, he was featured as the Professor in Spotlight at the Private University Products and News Magazine.
Aside from top-tier journal publications, Dr. Munoz authored/edited more than twenty (20) books including: A Salesman in Asia, Microenterprises: Concepts and Cases, International Social Entrepreneurship, Handbook on the Geopolitics of Business, Managerial Forensics, Advances in Geoeconomics, Global Business Intelligence, The Handbook of Artificial Intelligence and Robotic Process Automation: Policy and Government Applications, and The Economics of Cryptocurrencies.
Dr. Munoz is also the Chairman/CEO of international management consulting firm, Munoz and Associates International. He provides consulting services for companies in the areas of strategic plan development, business planning, international expansion, international investments, international marketing, international business development, international finance, and mergers and acquisitions. He serves as Advisor and Board Member in several US and international companies.
Please visit http://www.millikin.edu for more information.
Dr. Munoz can be contacted at +1 217-433-1425 or jmunoz@millikin.edu