Editorial Board Guest Author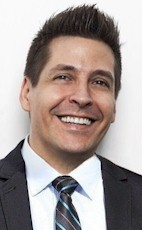 Mr. Kittler
Florian Kittler
Managing Director Europe @ Asia Pacific, HVS Executive Search
Florian Kittler is the Managing Director, Europe & Asia Pacific for HVS Executive Search a division of HVS a division of HVS, a fully integrated consulting firm focused on the hospitality industry. HVS is the world's leading specialist in hospitality consultancy. With over 30 offices globally, HVS offers unparalleled market expertise.
Mr. Kittler has over two decades of valuable experience in hospitality operations as well as the executive search industry, across Europe, the Middle East and Asia. He gained his operational leadership experience with several global 5-star hotel chains, including Shangri-La, Mandarin Oriental and Hyatt before heading the executive search hospitality sector in China and later Hong Kong.
Mr. Kittler is using his extensive network and hospitality insights to fulfill senior executive appointments with clients across Europe & Asia Pacific. Originally from Berlin, he has spent the last 25 years working internationally in Switzerland, the Middle East with Dubai and Qatar and Asia Pacific with Hong Kong, Manila, Beijing and Shanghai.
HVS Executive Search provides advisory services to leaders of the hotel, restaurant, real estate and travel/leisure industries with offices in New York, San Diego, Los Angeles, Orlando, Miami, Atlanta, Hong Kong, London, Frankfurt and Dubai. Practice areas include senior-level executive search, mid-management recruitment and organizational development services.
Mr. Kittler studied Hospitality & Restaurant Management at the University Center 'Cesar Ritz' in Switzerland and is currently enrolled in the MBA program at Manchester Business School.

Please visit http://www.hvs.com for more information.
Linkedin Profile: https://www.linkedin.com/in/floriankittler/
Mr. Kittler can be contacted at +49 173-886-9619 or fkittler@hvs.com