Editorial Board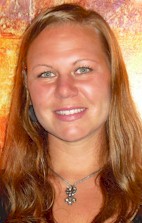 Ms. Polley
Magnolia Polley
Partner, The Green Team Project
Magnolia Polley was just 16 years old and still attending high school when she won her first recognition for writing articles published in her local newspaper. It came from The Washington Newspaper Publishers Association in 1994, for "Best Education Story". It was not until she was seated at the award ceremony that she learned that she was the youngest person in Washington State to win an award for journalism.
Majoring in Cultural Anthropology in college and attending a variety of schools in between travel and personal studies, Ms. Polley became interested in the tradition of oral history among the Native American culture. At the time she was studying with a traditional Indian Medicine Doctor and completing contract classes for college, and because of this exceptional opportunity, she experienced many years of passed down oral history and was given rare permission to record many of these stories.
Ms. Polley travelled with her teacher when time allowed and participated in ceremonies until 1999. Still under the wing of her Native American teacher, she relocated to Hawaii to experience a culture steeped in traditional healing and completed her education in Massage Therapy in Maui in 2001.
Ms. Polley ran her own massage and body work business in Washington until 2003, when she accepted a job offer in Napa Valley, California, to be on the opening team at the Carneros Inn. She was selected for the lead position to supervise and train a team of therapists that soon were awarded "Best Spa Massage in the Country" in 2004, with a high mobile rating to follow. It was also in 2004 that The DeBeers Diamond Company scouted her to create and premier her, "Diamond Therapy", at celebrity and press based events such as the Academy Awards in Hollywood. She promoted herself, the Carneros Inn and DeBeers with her celebrity therapies through 2006.
Her celebrity clients include, Heath Ledger, Jenifer Love-Hewitt, Tyra Banks, Joy Bryant, Nick Lachey, Maggie Gyllenhaul, Angela Bassette, Ted Casablanca, Mike Rowe, Jeremy Piven, Nicollette Sheridon, Teri Hatcher, Amanda Seyfried, and Jerry Bruckheimer, just to name a few. This brought atypical opportunity for Ms. Polley to appear on TV with Demi Moore and Paris Hilton, as well as to perform her therapies for the Discovery Channel, E!, and the Today Show, explaining her new therapies and the healing potential of diamonds.
In 2006, Ms. Polley authored her first book called, "The Diamond Path: A Guide to the Art of Healing". More recently, Ms. Polley has been involved with independent consulting opportunities for developing resorts and healing facilities. She is currently a CEO and partner on a resort project in Hong Kong that incorporates healing atmospheres with healing foods and includes a cutting edge approach to healing the body from the inside and outside. Ms. Polley is also a Minister, performing alternative and traditional ceremonies. Although her interests vary, she is decribed as a cultural researcher, poet/writer, teacher and healer.
Ms. Polley can be contacted at 509-393-1810 or polleynapa@aol.com
Author's Articles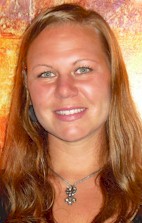 By Magnolia Polley, Partner, The Green Team Project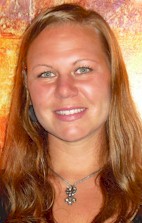 By Magnolia Polley, Partner, The Green Team Project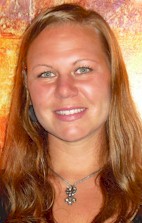 By Magnolia Polley, Partner, The Green Team Project