Editorial Board Guest Author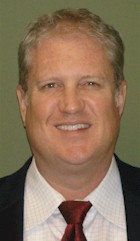 Mr. Kinard
Andy Kinard
President, Car Charging Group Inc.
As President of Miami Beach, Florida-based Car Charging Group Inc., Andy Kinard spearheads the company's mission to accomplish this goal by developing a nationwide infrastructure to provide, install and maintain conveniently-located electric car charging stations compatible with all electric vehicles at no cost to the business/property owner. Prior to joining Car Charging Group, Mr. Kinard was an integral part of the pioneering team tasked with developing the necessary infrastructure for charging electric vehicles (EV) at Florida Power & Light Company (FPL), one of the largest and highest-performing electric utilities in the nation. Through his 15-year engineering tenure with FPL, Mr. Kinard became immersed in numerous automobile and environment-related initiatives in Florida. Mr. Kinard is a graduate of Auburn University with a Bachelor of Science Degree in Engineering. Among his many accomplishments, Mr. Kinard was chosen as a guest speaker at the World Energy Congress in 2004 and served on the board of directors of the South Florida Manufacturing Association from 2000 to 2003.
Mr. Kinard can be contacted at 305-521-0200 or andy@carcharging.com
Author's Articles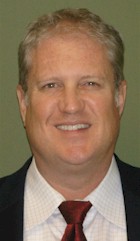 By Andy Kinard, President, Car Charging Group Inc.