Editorial Board Guest Author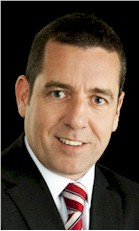 Mr. Larkin
Enda Larkin
Founder, Dobiquity Inc.
Enda Larkin has over 30 years' experience in hospitality and tourism, first in hotel management and since 1994 as an independent consultant and business mentor with HTC Consulting. Over the past fifteen years, he has led numerous consulting projects for public and private sector clients throughout Europe and the Middle East. Interventions have varied in scope from a strategic review of the Guesthouse Sector in Ireland to supporting the establishment of a National Hotel Training Institute in Sana'a Yemen. His particular areas of expertise include: supporting strategic planning and business development in hospitality SMEs, mentoring enterprises towards attaining business excellence (EFQM), guiding process management activities to deliver operational efficiencies, leadership coaching and development, designing and delivering management development programs, implementing best practice HR policies and procedures, and conducting product and service quality assessments Mr. Larkin holds an MBA from ESCP Paris, a BSc in Management from Trinity College Dublin and a Higher Diploma in Hotel Management from the Dublin College of Catering. He is also a prolific author with the following titles in print: Ready to Lead? (Pearson/Prentice Hall 2007), How to Run a Great Hotel (How to Books 2009), Quick Win Leadership (Oak Tree Press 2010), Short Stories and Tall Tales for Managers (Oak Tree Press 2011) and The Essential Manager (CAI, 2013). In 2015 Mr. Larkin established Dobiquity, a revolutionary software service that is changing the way the global hospitality industry works. Via a user-friendly management portal, Dobiquity offers access to a growing portfolio of customisable apps that enable hospitality SMEs to save time and money, work smarter and make better decisions. Dobiquity provides an easy, affordable and secure way for hospitality managers to improve business performance by digitising important operational tasks. Mr. Larkin was born in Dublin, Ireland and currently lives in Geneva Switzerland.
Please visit http://www.dobiquity.com for more information.
Mr. Larkin can be contacted at 3530872427917 or endalarkin@dobiquity.com
Author's Articles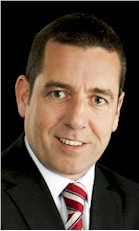 By Enda Larkin, Founder, Dobiquity Inc.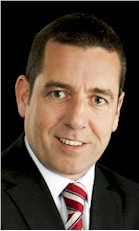 By Enda Larkin, Founder, Dobiquity Inc.