Editorial Board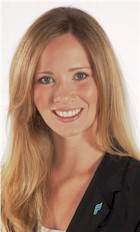 Ms. Watson
Julia Watson
Project Director / Sr. VP of Business Development, FARROW Commercial, Inc.
As Project Director and Senior VP of Business Development, Julia Watson combines her knowledge of construction and her experience in business and relationship development, project management and coordination, estimating, and company-wide systems implementation to hospitality experts, FARROW Commercial, Inc. Ms. Watson's education and involvement in construction dates back to her high-school years when she shadowed an architect and it would seem that she was destined for a career in the industry. In 1998 she was accepted into the College of Architecture at Arizona State University. During her tenure she maintained Dean's List status and in her second year, received recognition for the design of a 21st century library from ASU's nationally accredited program by the National Architectural Accrediting Board (NAAB). Ms. Watson's first position in the industry was with a California based general contractor managing residential repairs for home-owner's insurance claims. Her exposure to hospitality construction began when she later took on the challenge of project coordination for a national contractor. There she gained experience in project management of renovation works. In October 2006, Ms. Watson explored greater opportunities and joined a southern-based national hospitality construction company to successfully open and operate their western division office. She brings over a decade of business administration and management experience to FARROW as well, acting as administrative director and manager of operations for past employers. "At FARROW my focus is to be instrumental in driving market penetration in the vacation ownership and hotel/motel segments of the hospitality industry," says Ms. Watson. "Our targeted and existing clients are focused on providing the best lodging experience within the guidelines of that property. Whether the property is a luxury, up-scale, mid-scale, resort, or boutique hotel, we can help meet project goals by providing quality construction and seamless transitions from inception to completion. Our ongoing success is based on integrity, professionalism, and service." Ms. Watson is a member of Women in the Industry (WIN), an organization focused on improving networking and education of female executives within the vacation ownership segment of hospitality. FARROW is a nationwide commercial construction company specializing in quality based, price sensitive, and production driven services to satisfy the demands of discerning core clients ranging from Resorts/Timeshares/Hotels/Motels to major and/or minor Commercial Tenant Improvements. FARROW has specialized teams in place for new and ground-up construction with core strengths in Green Building and Sustainability, ADA/Fire/Life Safety (NFPA), ADA, Design Compliance/Construction/Updating, Permit and Plan Acquisitions, Design/Purchase & Procurement and DOSHA Certifications. Newly added to FARROW's arsenal of capabilities are its reserve management services department, ensuring clients a full service, turn-key approach with a reliable, seamless process from pre-construction, production, walk-thru and final inspection.
Ms. Watson can be contacted at 916-474-5375 or julia@farrowcommercial.com
Author's Articles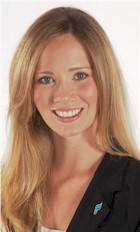 By Julia Watson, Project Director / Sr. VP of Business Development, FARROW Commercial, Inc.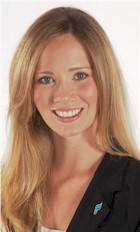 By Julia Watson, Project Director / Sr. VP of Business Development, FARROW Commercial, Inc.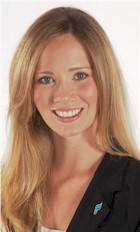 By Julia Watson, Project Director / Sr. VP of Business Development, FARROW Commercial, Inc.