Editorial Board Guest Author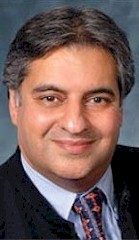 Mr. Talwar
Rohit Talwar
CEO, Fast Future Research
Rohit Talwar is a global futurist, strategic advisor and the CEO of Fast Future Research and Fast Future Publishing. He advises business, government and NGO leaders around the world on how to prepare for and create the future in an increasingly disrupted world.
Mr. Talwar has a particular interest in the future of travel, tourism, aviation and the meetings industry. He is a regular speaker and advisor around the world on the future of tourism and aviation strategies and business models. He focuses on the exploration of the impact of economic, consumer, technological, environmental and commercial forces.
Mr. Talwar is the author of the Hotels 2020 study and project director of the Convention 2020 research program. His clients include 3M, Aeroports de Paris, Aerovista, Amadeus, Astra Zeneca, E&Y, GE, GSK, IBM, Intel, Intercontinental Hotels, ITB, KPMG, Nokia, Novartis, O2, Orange, Panasonic, PATA, Pfizer, PwC, Preferred Hotels, Qatar Airways, SABRE, SAP, Schiphol Airport, Siemens Airport Services, Travelport, Vancouver Airport Services, World Tourism Forum and the OECD.
Mr. Talwar also works with a range of city and national level government agencies, convention centers and tourism and convention bureaus around the world.
Fast Future is a global foresight research and consulting firm that helps clients understand, anticipate and respond to the trends, forces and ideas that could shape the competitive landscape over the next 5-20 years.
Fast Future's work draws on a range of proven foresight, strategy and creative processes to help clients develop deep insights into a changing world. These insights are used to help clients define innovative strategies and practical actions to implement them.
Please visit http://www.fastfuture.com for more information.
Mr. Talwar can be contacted at +44 02088300766 or rohit@fastfuture.com
Author's Articles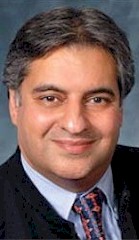 By Rohit Talwar, CEO, Fast Future Research