Editorial Board Guest Author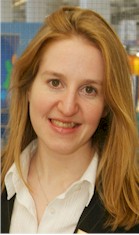 Ms. Bauer
Carina Bauer
CEO, IMEX Group
Creating value-add exhibitions and winning business, educational and networking opportunities for the worldwide meetings, events and incentive travel industry is Carina Bauer and her team's mantra. As CEO of IMEX Group - organizers of the established, award winning IMEX in Frankfurt trade show and IMEX America Ms. Bauer is responsible for operations, strategic partnership management, PR and select marketing initiatives for both shows.
Ms. Bauer has served as CEO of IMEX since the expansion of the brand to the U.S. in 2009, and brings a strategic and hands-on knowledge of the events industry having joined IMEX in 2002 as Marketing and Operations Director.
In this role, she was a key part of the original launch team of the first Frankfurt exhibition in 2003 and continued to help vigorously grow the popular show year-to-year by successfully managing promotional campaigns and materials, education programs, strategic partnerships and sponsorships, plus website and online development.
Helping to grow a business was nothing new for Ms. Bauer, having been the Managing Director of GoodBean coffee-- a family owned chain of coffee shops located throughout the South of England -- which she grew to 13 stores in just three years before it was sold to a publicly listed company in December of 2001.
A large part of Ms. Bauer and IMEX's success has been the company's unique Hosted Buyer Model and Online Appointment System which brings pre-qualified buyers to the show already scheduled and ready to talk business with exhibitors.
In addition to helping spur the industry's deal pipeline, Ms. Bauer is also deeply committed to bringing other key issues and opportunities for the global meetings and events market to the fore at IMEX shows. These include combining the power of face-to-face meetings with the benefits of technology, driving green meetings initiatives and standards (each show has its own detailed environmental targets, with outcomes or benchmarks for waste, energy and water saving in particular alongside consistent use of recycled or recyclable materials); and giving back to local communities through CSR programs.
Many of these initiatives have become hallmark IMEX events under Ms. Bauer's leadership and are branded as New Vision programs designed to encourage grass roots change across the industry. They also encompass politician, executive and Future Leaders Forums as well as cross-industry and multi-partner survey/research data programs.

Please visit http://www.imexexhibitions.com for more information.
Ms. Bauer can be contacted at +44 127-322-4921 or carina.bauer@imexexhibitions.com
Author's Articles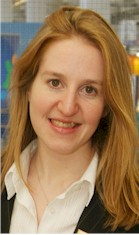 By Carina Bauer, CEO, IMEX Group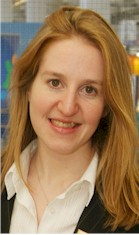 By Carina Bauer, CEO, IMEX Group