Editorial Board Guest Author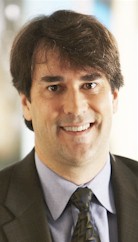 Mr. Guay
Claude Guay
President & CEO, iPerceptions Inc.
Claude Guay is President & CEO of iPerceptions Inc. (TSX.V:IPE), a leading provider of web-focused Voice of Customer analytics since May 2009. Mr. Guay demonstrated in the last 10 years that he is a versatile "C" level international executive with recognized leadership in General Management and particular expertise in business development, sales and marketing using strategic applications of technology. Until recently, he was Executive Vice President and Chief Information Officer of Gildan Activewear, a global apparel manufacturer listed on the NYSE and TSX. During his two-year tenure, Gildan Activewear grew from $773 million to $1.25 billion in annual sales. He also founded MTI Services in 2005 to provide management consulting services related to business strategy, technology and innovation. Prior to this, he was the President & CEO of Accovia Inc., a leading international provider of travel packaging technology. He significantly improved Accovia product offering, image and financial results while managing the process for the sale of the company. Previously with IBM, Mr. Guay spent the last six years of his IBM career with its Global Travel and Transportation Industry Unit; his worldwide responsibilities included management consulting, marketing, business development and travel distribution solutions. Mr. Guay headed the IBM team that developed a portfolio of new solutions. He assisted in the creation of innovative e-commerce strategies for two premier international airlines and led IBM's efforts related to e-marketplaces in the travel industry. Throughout his IBM career, he had the opportunity to participate as a pioneer and forerunner of industry trends such as electronic distribution, outsourcing, system integration, rapid application development and business process reengineering. A widely recognized and often quoted expert in travel-related e-commerce and technology, Mr. Guay participates as a keynote speaker at many travel conferences and has been quoted and published in numerous trade publications. Mr. Guay also held seats on the Board of Directors of Accovia Inc. (2001-05), Open Travel Alliance (2003-05) and an innovative technology start-up called StormMaker Software (2002-05). He joined the Quebec Tourism Circle in 1998, was a founding member of the Technology Committee of the Canadian Tourism Commission and is a member of the Board of Directors of the Palais des congrès de Montreal. A member of the Young Presidents' Organization, Mr. Guay is a graduate of Industrial Engineering from l'École Polytechnique de Montreal and a Professional Engineer since 1984.
Mr. Guay can be contacted at 877-796-3600 or cguay@iperceptions.com
Author's Articles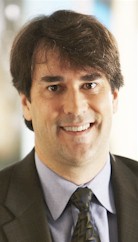 By Claude Guay, President & CEO, iPerceptions Inc.