Editorial Board Guest Author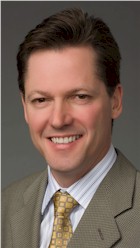 Mr. Earwaker
Steve Earwaker
Vice President, Medallia, Inc.
Steve Earwaker is Vice President and a member of the executive team at Medallia, Inc., a Customer Experience Management (CEM) provider headquartered in Palo Alto, CA. An expert in CEM solutions, he has overseen the development of Medallia's customer experience measurement and management solutions in hospitality, financial services and business-to-business. Recently, he has been leading the company's global expansion efforts. Over the past decade, Mr. Earwaker has worked with many of the global top-ten hotel companies, helping them design, deploy and manage customer experience measurement and loyalty tracking systems. His background in enterprise software, statistical analysis and advanced marketing research solutions has provided additional value in developing these programs. Mr. Earwaker has a unique ability to simplify and apply customer insights to address strategic business problems, and years of experience applying this knowledge to bring value to leading global brands. He also led the design and development of Medallia's competitive tracking for the hotel industry, the Consumer Hotel Usage and Behaviors product offering. This continuous tracking program follows the consumer usage and loyalty of 80 competitive hotel brands and offers on-demand analysis and insights. Mr. Earwaker has a unique combination of skills and experience: a strong academic and operational foundation in consumer research, two decades of experience applying that knowledge commercially, and an understanding of how to leverage technology to improve customer loyalty and drive bottom-line ROI. Prior to Medallia, Mr. Earwaker held leadership positions at several enterprise software and consumer research companies, where he developed large customer satisfaction and loyalty tracking programs for Fortune 100 clients in automotive and financial services industries. An early adopter of online research techniques, he pioneered the implementation of online customer satisfaction research, online conjoint/pricing, online product concept testing, and online market segmentation research. Mr. Earwaker is a certified customer experience management professional (GCEM certification), a certified market research professional (CMRP designation), and a formally trained survey researcher. He holds a Masters degree in Statistics from the University of Waterloo.
Mr. Earwaker can be contacted at 650-321-3000 or info@medallia.com
Author's Articles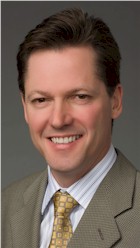 By Steve Earwaker, Vice President, Medallia, Inc.