Editorial Board Guest Author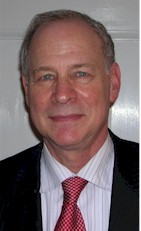 Mr. Hymanson
Michael Hymanson
Regional Manager, New York Metro Business Unit, U. S. Security Associates, Inc.
Michael Hymanson, CPP has been a licensed Private Investigator in New York State for more than 30 years. He is a graduate of the New York State School of Industrial and Labor Relations at Cornell University, Ithaca, New York. Mr. Hymanson was a director and owner of a New York State licensed Security Training School and a licensed Security trainer in New York and Connecticut. He also was an American Red Cross First Aid and CPR instructor. Mr. Hymanson has provided security consulting services for Fortune 500 companies, and many major organizations. He is currently the Regional Manager, New York Metro Business Unit for U.S. Security Associates, the nation's fourth largest security firm. U.S. Security Associates provides security guard, concierge, fire safety director and patrol services to Hotels and other industries through a network of more than 140 branches nationwide. The company is Certified by the U.S. Department of Homeland Security under the Safety Act. Prior to working for U.S. Security Associates, Mr. Hymanson was the president and owner of Pan American Investigation Service, Inc., a White Plains based security and investigations firm that provided security and investigative services to prestigious companies and organizations in the New York Metro area. Mr. Hymanson is a past president and current Board member of the Associated Licensed Detectives of New York. He received that associations highest award, the Eugene R. Fink Memorial Award for dedication to the private investigative and Security industry in New York State. Mr. Hymanson is a Board Certified Protection Professional as designated by ASIS International, and is active in the New York Chapter ASIS Museum Security Directors and Hospital Directors Security Associations. He is an active member of the New York Chapter of BOMA, Building Owners and Managers Association Emergency Preparedness Committee, and a member of The Hotel Association of New York, and The International Association of Campus Law Enforcement Administrators.
Mr. Hymanson can be contacted at 914-557-4277 or mhymanson@ussecurityassociates.com
Author's Articles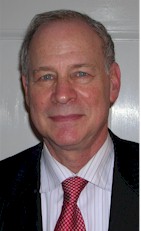 By Michael Hymanson, Regional Manager, New York Metro Business Unit, U. S. Security Associates, Inc.