Editorial Board Guest Author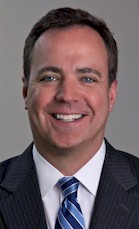 Mr. Millili
David Millili
Chief Executive Officer, Runtiz
Seasoned business leader, David Millili, is the CEO of Runtriz™, a leading developer of innovative mobile software solutions for hotels, resorts, and casinos. He has more than 25 years of experience in the hospitality industry with practical experience in all aspects of hotel operations and management. As the GM of two iconic New York City Times Square hotels, his experience ranges from managing pre-opening operations to spearheading multi-million budgets. As co-founder of Timeless Hospitality, Mr. Millili was directly responsible for the successful launch of a startup company that generated impressive profits within six months of launch. Timeless Hospitality provided hotels with internet reservations, marketing, and management products and was one of the first e-commerce platforms developed for the exclusive purpose of generating web reservations for independent hotels.
Mr. Millili served as the chief executive officer and board member of Pegasus Solutions, a global leader in providing technology and services to hotels and travel distributors. In this position, he was responsible for the company's global operations, technology and shared services as well as the company's reservation and distribution service lines. Mr. Millili assisted in the sale of all three business units. Mr. Millili also founded and led Open Hospitality to become a recognized industry leader in providing innovative hotel internet marketing services including web design, development, and hosting, mobile platforms, online search, and marketing. Open was sold to Pegasus in October 2011. He currently sits on a number of boards and as a former hotel general manager, he has valuable experience in all aspects of hotel operations and management.
Please visit http://www.runtiz.com for more information.
Mr. Millili can be contacted at 323-230-9727 or david@runtiz.com
Author's Articles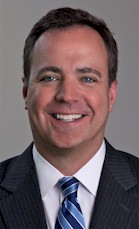 By David Millili, Chief Executive Officer, Runtiz