Editorial Board Guest Author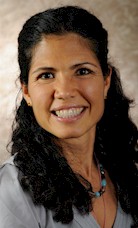 Ms. Beltran
Sandra Beltran
VP of Sales & Marketing, Prohotel International
Sandra Beltran joined Prohotel International in 1998, bringing with her over ten years of experience in the hospitality industry. As Vice President, Ms. Beltran is responsible for the marketing and sales of Prohotel's International clients. She was integral in the concept creation and implementation at luxury boutique properties including La Pleta in Baqueira, Spain and Esencia and Ikal del Mar in Mexico's Riviera Maya.
Ms. Beltran was also charged with the creation of guest recognition and appreciation programs, which to date have increased the repeat guest factor from 50% to 70%. Ms. Beltran's other duties include conducting market research, as well as concept and feasibility studies to market clients to the luxury niche, heading up the public relations department, ensuring all Prohotel properties meet or exceed luxury standards and coordinating with advertising agencies to develop marketing materials.
Using her vast knowledge of internet marketing, Ms. Beltran creates and implements online marketing campaigns and promotions in conjunction with partner websites which have thus far resulted in a 15% increase in annual revenues.
Ms. Beltran is also a principal in a vineyard in Tupongato, Argentina by the name of Ikal1150. Her duties include promotion of the brand and distribution in the United States. Her passion for nature and all things natural has aided her in this venture. The vines are drip irrigated with the snow melt water from the neighboring Andes Mountains and no chemicals or pesticides are used during the bottling. For her, the wine and the hotels go hand in hand as they are both commodities that people can indulge in without the guilt.
Ms. Beltran received her Bachelors Degree in Business Administration from the University of Houston. She is fluent in Spanish and English.
Ms. Beltran can be contacted at 713-528-7862 or sbeltran@prohotels.com
Author's Articles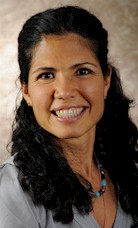 By Sandra Beltran, VP of Sales & Marketing, Prohotel International