Editorial Board Guest Author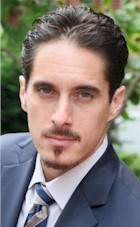 Mr. Ricaurte
Eric Ricaurte
Principal, Greenview
Eric Ricaurte is the founder of Greenview, an international consultancy helping travel and tourism catalyze innovation and best practice through strategy, programs, data management, and reporting. Greenview advises several hotel companies and lodging REITs, in addition to citywide event organizers, cruise lines, DMOs, and industry organizations including the WTTC and UNWTO. With 20 years of hands-on experience, Mr. Ricaurte is a frequent speaker, convener, and researcher on the topic of sustainability.
Mr. Ricaurte began his career managing a rainforest lodge and tour operation in Costa Rica and winning a student research finalist award in 2001 for his paper titled "Carbon Sequestration, Credit Trading and Offsetting, and their Relation to Travel and Tourism." Since then he has consulted globally for hotel properties; hotel companies; hospitality vendors; tourism operators, attractions and complexes; tourism boards and tourism clusters. His consulting firm, Greenview, provides services top global lodging companies and lodging REITs for their sustainability reporting, and collaborates with partner firm LEGACY Sustainability Management to help large association events measure, report, and improve their triple bottom line performance.
Mr. Ricaurte earned a B.S. from the Cornell University School of Hotel Administration and a M.S. in Tourism & Travel Management from New York University. Mr. Ricaurte's notable industry work includes serving as technical consultant for the Hotel Carbon Measurement Initiative, and launching the Cornell Hotel Sustainability Benchmarking index, Green Venue Report, Green Lodging Trends Report, and Hotel Owners for Tomorrow.
Mr. Ricaurte is a member of the UFI Committee on Sustainable Development and the International Standards Working Group of the GSTC. He has held a research fellowship at the Cornell University Center for Hospitality Research been an adjunct instructor at the NYU University Tisch Center for Hospitality and Tourism.
Please visit http://www.gviewadvisors.com for more information.
Mr. Ricaurte can be contacted at 202-470-1094 or eric@gviewadvisors.com
Author's Articles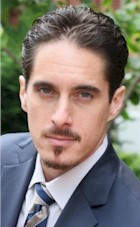 By Eric Ricaurte, Principal, Greenview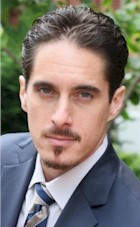 By Eric Ricaurte, Principal, Greenview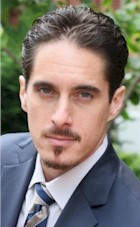 By Eric Ricaurte, Principal, Greenview