Editorial Board Guest Author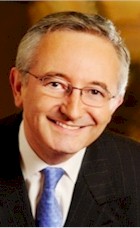 Mr. Houdre
Herve Houdre
Regional Director of Operations & General Manager, Intercontinental New York Barclay
One of Europe and America's most respected hoteliers, Herve Houdre began his tenure as Regional Director of Operations and General Manager of the InterContinental New York Barclay in October of 2009.
Prior to this, he held the position of General Manager of the Willard InterContinental Washington D.C. since 2004.
Before coming to the United States Mr. Houdre was Chief Operating Officer of Kempinski Hotels & resorts and General Manager of famed Parisian hotels, the Plaza Athenee and the Hotel de Crillon.
Mr. Houdre was named 2006 Independent Hotelier of the World by HOTELS magazine. He serves on the Boards and Executive Committees of the NYC Hotel Association and NYC & Company (Convention & Visitors Bureau) as well as on the Board of GSTC (Global Sustainable Tourism Council). A leader in Sustainable Hospitality.
Mr. Houdre published Sustainable Hospitality©, a white paper utilized by Cornell University's Center for Hospitality Research. He has co-edited a book named Hotel Sustainable Development: Principles and Best Practices, published in 2011 by American Hotel & Lodging Educational Institute, together with Prof AJ Singh from Michigan State University.
Mr. Houdre recently joined the Environment and Engineering Committee of AH&LA (American Hotel & Lodging Association). Mr. Houdre's efforts have been highlighted in a broad array of media in the US and abroad. His leadership achieved the 2009 Conde Nast Traveler World Savers Award, 2009 DC Mayor's Award for Environmental Excellence and DC Chamber of Commerce 2009 Business of the Year. He received the New York chapter Hospitality Sales & Marketing Association International 2012 General Manager of the year award.
Please visit http://www.ihg.com for more information.
Mr. Houdre can be contacted at +1 212-906-3100 or herve.houdre@ihg.com
Author's Articles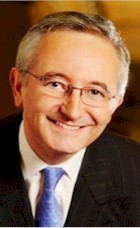 By Herve Houdre, Regional Director of Operations & General Manager, Intercontinental New York Barclay