Editorial Board Guest Author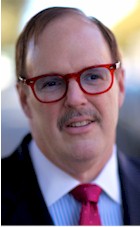 Mr. Sheets
Warren Sheets
President, Warren Sheets Design, Inc.
Warren Sheets, the president of San Francisco-based Design, Inc. (WSD) has overseen WSD for nearly 30 years, accruing a diverse portfolio of high-end residential and commercial projects located across the country, including New York, Palm Beach, Chicago, Palm Springs, La Jolla and Beverly Hills. With decades of experience and training, Sheets has orchestrated many creative successes, earning international recognition and marquee clients - from luxury homes to posh hotels to exclusive private country clubs. A sampling of his company's completed projects include: San Diego's Forbes Five-Star, AAA Five Diamond Grand Del Mar Resort and its critically acclaimed signature restaurant, Addison; an historic lodge, as well as a collection of 43 custom homes at Kootenai Estates in Montana; an antique car salon and museum in Florida; The Vintage and The Eldorado Country Clubs in Indian Wells, California and The Grande Colonial, a historic hotel in La Jolla California. A native of Los Angeles, Mr. Sheets originally stoked his creative spirit while studying theater arts and direction at UCLA, launching a community theater group, and producing and directing musicals. He later earned an associate's degree in interior design from the Fashion Institute of Design and Merchandising. In 1984, he opened a Los Angeles design studio on Melrose Avenue; and in 1995, moved Warren Sheets Design and its staff to San Francisco. Mr. Sheets is a member of the Institute of Classical Architecture & Classical America, The California Historical Society and San Francisco Coalition for Responsible Growth (SRG).
Mr. Sheets can be contacted at 415-626-2320 or info@warrensheetsdesign.com
Author's Articles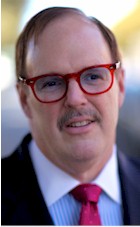 By Warren Sheets, President, Warren Sheets Design, Inc.