Editorial Board Guest Author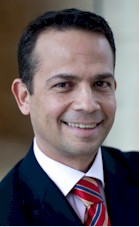 Mr. Salvador
Paulo Salvador
Global Vice President Marketing & Sales, Worldhotels
Brazilian native Paulo Salvador is the Global Vice President Marketing and Sales for Worldhotels and has an extensive background in international Marketing and Sales.
Mr. Salvador is a former fellow at the Kellogg Management School in Chicago, USA with a Master's Degree in Corporate Sociology at Sciences Po Paris. He Salvador spent eleven years with Accor Hotels, first as Head of Marketing and Sales for Latin America and then as Global Senior Vice President for E-commerce, Loyalty and Travel Alliances.
Among his achievements with Accor were the conception and launch of the A|Club global loyalty programme, the revamping of the company's e-commerce strategy and support for the strong portfolio growth in South America.
Mr. Salvador joined Worldhotels in January 2011 and is based at the Head Office in Frankfurt, Germany. He oversees all operations within the EMEA (Europe, Middle East & Africa) region and is responsible for the group's global marketing, sales and distribution activities.
Mr. Salvador speaks fluent Portuguese, Spanish, French and English and is currently studying the German language.

Please visit http://www.worldhotels.com for more information.
Mr. Salvador can be contacted at +49 696-605-6259 or psalvador@worldhotels.com
Author's Articles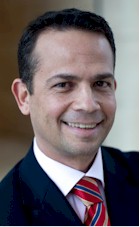 By Paulo Salvador, Global Vice President Marketing & Sales, Worldhotels