Editorial Board Guest Author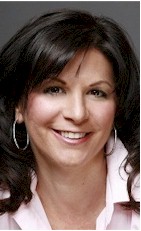 Ms. Cavallari
Renie Cavallari
Founder & Chief Inspirational Officer, Aspire Marketing
Renie Cavallari is founder, CEO and Chief Instigator of Aspire and an award-winning international marketing and leadership expert. Her inimitable grasp of business and its challenges, along with her proven, innovative solutions set Renie apart as a captivating speaker, author, leader, coach, and strategist who has driven measurable results for businesses around the world for over 30 years. As a powerhouse business leader, Ms. Cavallari helps both small and large brands achieve breakthrough results by thinking boldly and disrupting the status quo. She has re-positioned and opened hundreds of hotels, resorts, restaurants, airlines, technology companies & sr. living communities. Since founding Aspire in 1995, Ms. Cavallari has worked with thousands of clients, helping them optimize asset value and make more money through brand strategy development & execution, brand-service cultural integration and revenue optimization training.

Ms. Cavallari is an author and her third book in the Aspire…series, Aspire... to Shine, helps humans and enterprises play "all in". It focuses on inspiring people to turn on their motivational switch and explores competency, performance and what it takes to self-lead... what it means to "Shine." Aspire... to Lead is an in-depth look at the leadership principles and strategies that have grown revenues, profitability, and customer retention for some of the world's most respected leaders and Aspire... to Be is an insightful and inspirational collection of leadership tips and tools that shape stronger leaders. Renie has also written The Official Girlfriends' Getaway Book, a guide to planning a fun-filled, rejuvenating girlfriends' getaway. It is an example of the innovation and Blue Ocean strategies Ms. Cavallari is known for.
Since founding Aspire in 1995, Ms. Cavallari has worked with thousands of clients around the globe to challenge the status quo and effectively ignite change. Known for creative collaboration with customers to optimize revenues through strategic marketing & consulting, cultural alignment and training, Aspire is recognized as an innovative change organization with revolutionary programming and research-based, field-tested and protected processes that improve financial performance. e Ms. Cavallari raises the bar. 
Ms. Cavallari is a member of the prestigious National Speakers Association, Entrepreneurs Organization (EO) and the International Society of Hospitality Consultants (ISHC), a professional society of leading consultants in the hospitality industry. TrainingIndustry.com has named Renie as one of the Top 20 Most Influential Training Professionals and Aspire again won a Stevie Award in the "Most Innovative Company" category for the 13th year in a row in 2018. Ms. Cavallari is known for coloring outside the lines.
Please visit http://www.aspiremarketing.com for more information.
Ms. Cavallari can be contacted at 602-392-0700 or renie@poweredbyaspire.com
Author's Articles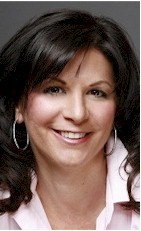 By Renie Cavallari, Founder & Chief Inspirational Officer, Aspire Marketing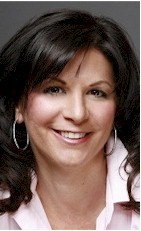 By Renie Cavallari, Founder & Chief Inspirational Officer, Aspire Marketing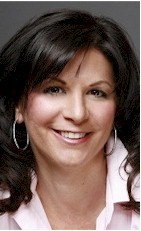 By Renie Cavallari, Founder & Chief Inspirational Officer, Aspire Marketing