If you are having trouble viewing this email, please
click here


JUNE FOCUS

Sales & Marketing: Technology Rules

Tuesday June 30, 2020

The Covid Pivot: Can the Hotel Industry Ever Recover?

Industry insiders across a range of businesses, including hotels, all seem to have the same rosy view of the future. "Working together, the (your category here) industry will come back stronger than ever." If it were only so. The corporate world has discovered that working from home and conducting meetings on Zoom, while not ideal, work just fine. Moreover, the trade-off of keeping people healthy (now) and saving significant sums on travel (now and in the future), will almost certainly offset any perceived advantages of in-person meetings. This article lays out the grim prognosis while offering recommendations for a new vision of the industry.
TRENDING THIS WEEK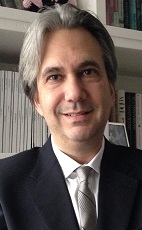 The Essential Ingredients for Developing a Dynamic Hotel Brand
Creating a hotel brand that resonates means far more than designing an eye-catching logo and putting together a style guide. A brand should evoke a feeling, according to David Ashen, president & CEO of interior design and brand consulting firm dash design. In this article, he explores how hotels can imagine a dynamic environment and a service culture that, alongside sharp design, creates magic that few brands have yet to fully tap. Most of all, Ashen implores hoteliers to define if they are a head, heart or gut brand and to bravely lead from that revelation.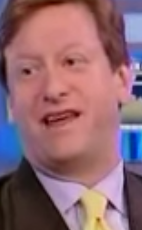 The Ghosts of Crises Past, Present, and Future
All of us in the hospitality industry must stay focused on the clients that brought us success prior to the crisis. Even without a crystal ball, I'll go out on a limb and predict a future where businesses, and life, are still with us. Things will be different. By design, and out of necessity, behaviors and attitudes will shift. Technology will play an ever-greater role, helping us to approach things in entirely new ways. Undoubtedly, there's a lot we'll be surprised by. From where I sit, there's also a lot to be hopeful about.


COVID-19 UPDATE: Hotel Newswire is providing free news distribution and coverage for the Hotel Industry. CLICK HERE
DAILY HEADLINES - Tuesday Jun 30, 2020

| | |
| --- | --- |
| | More from our online Library Archives... |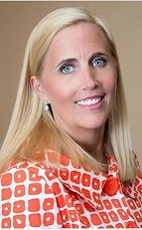 Guest Services Managers at Select-Serve Hotels Perform as Concierges
With consumers increasingly eager to amass interesting, diverse and unusual experiences when they travel, hotels are equally eager to be of assistance. They rightly view it as another way of providing value and, by extension, helping ensure repeat business. Upscale and luxury hotels have teams of concierges on staff to assist guests in this regard, while limited and select-service hotels have no such resource at hand. Consequently, they end up leaning on ever-resourceful guest services managers and even front desk agents to get the job done, matching guests with the right recommendations and then providing reservations as needed and directions.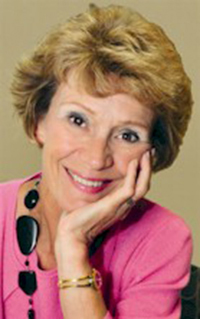 Jellystone Park or Yankee Stadium?
So do you follow Yogi Bear or Yogi Berra? More than a century ago the French philosopher, Paul Valery, said that "The trouble with our times is that the future is not what it used to be." His prophecy is truer today than it was then. Spurred on by globalism and technology, we live in a world that is more interconnected and interdependent that ever before. Communities and countries are increasingly dependent on one another and technology allows information to spread throughout the world as fast as fingers can send a text or a tweet. Given this scenario, then, this article will show you which Yogi should be the business Sage for your hotel.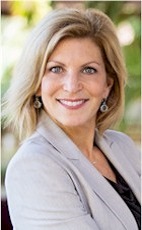 Why Call Centers Are Still Effective
In a world where almost everything is done digitally, it is important to remember how impactful a two-way conversation can be for consumers interested in booking travel. There is no denying that it has become easier and easier to plan trips online, and purchase products almost instantly – yet there are still many customers who want the personal touch and assurance that they truly understand what it is that they are buying. They want someone to provide direction, answer questions, and give them "insider" information. This is especially true for a dynamic destination like Atlantis where there are an abundance of options. Our guests aren't just interested in a resort, they are seeking a coveted, catered experience.
Coming up in July 2020...

Hotel Spa: Back to Nature

As the Wellness Industry continues to expand, hotel spas are also diversifying, placing a greater emphasis on overall well-being. For some spas, this means providing clients with all-inclusive packages that include fitness classes, healthy dining, and offsite leisure activities, in addition to their core services. For example, spas near ski resorts are offering packages that include lift passes, pre-ski yoga sessions, after-ski dinners and spa treatments. Other spas are offering packages that include massages, saunas, mineral baths, hot springs, and recreational hiking and snowmobile activities. These kinds of spa offerings are also part of a "Back to Nature" movement that encourages guests to get out and experience the healing qualities of nature. One such therapy is the Japanese practice known as "forest bathing" which has become popular with spas that are near wooded areas. This practice relies on the ancient power of a forest for promoting a sense of health and well-being. Other spas are incorporating precious metals and stones into their health and beauty treatments - such as silver, gold, pearls and amber. Silver ion baths relax the body and mind, reduce fatigue, and restore energy balance. Gold keeps skin radiant and can even treat various skin diseases and infections, due to its antibacterial qualities. Amber is used to calm the nervous system and to relieve stress. Other natural products and therapies that are increasingly in demand include sound therapy, cryotherapy, infra-red saunas, and even CBD oil, which is being used in massages, facials and foot scrubs, providing a new form of stress relief. The July issue of the Hotel Business Review will document these trends and other new developments, and report on how some hotel spas are integrating them into their operations.