Editorial Board Guest Author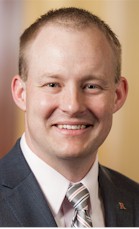 Mr. Sullivan
Jonathan Sullivan
Senior Manager of Operations, Beverage & Food, The Vinoy Renaissance Resort
Captivated by The Vinoy Renaissance Resort and Golf Club for its artistic spirit and diverse offerings, Jonathan Sullivan serves as the senior manager of operations for beverage and food, where he has enhanced the customer interaction with his commitment to the service experience.
Mr. Sullivan oversees all eight beverage and food outlets and the Renaissance Brand RLife Live Programming for The Vinoy. Graduating from the College of Charleston with a Bachelor of Science in business administration, Mr. Sullivan has gained extensive knowledge in business management, which adds to his valued role with The Vinoy.
Mr. Sullivan brings more than eight years of expertise in delivering extraordinary guest experiences and satisfaction, along with a vast knowledge of the meetings and events industry. He is known for thriving in dynamic and high-pressure environments and increasing profits and covers while simultaneously providing positive leadership to his team.
Serving as a member of Marriott's Training and Recruiting Cadre, Mr. Sullivan's knowledge stems from his previous roles within the company as director of event service at Doral Golf Resort and Spa in Miami, Fla. In addition, he gained noteworthy experience as director of event operations at the Memphis Marriott Downtown in Memphis Tenn. and later promoted to director of event planning and operations where he was a champion for local catering and maximizing the use of hotel inventory.
Mr. Sullivan can be contacted at 727-894-1000 or jonathan.sullivan@marriott.com
Author's Articles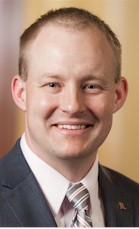 By Jonathan Sullivan, Senior Manager of Operations, Beverage & Food, The Vinoy Renaissance Resort