Editorial Board Guest Author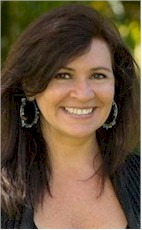 Ms. Hercik
Cecilia Hercik
Founder & President, C-Spa Consulting
Cecilia Hercik brings over 25 years of experience in resort and day spa operations, both nationally and internationally, and has an extensive background in spa management and the hospitality industry. She has worked for companies such as The Ritz-Carlton Hotel Company, Aveda-Estee Lauder-Neill Corporation, Waldorf Astoria Resorts, WTS International, Miraval Destination Spa and Four Seasons Resorts.
A graduate of the Instituto Metropolitano of Lima, Peru and with studies from the Florida Community College of Jacksonville, Florida, Ms. Hercik is fluent in both English and Spanish. She is also certified by the Global College of Natural Medicine as a Nutritional Consultant.
Ms. Hercik started her career working in various management positions with The Ritz-Carlton Hotel Company in different states and was with the company for twelve years, eventually becoming the first Executive Spa Director at The Ritz-Carlton Hotel in New Orleans. She then spent the next two years as the Corporate Spa Director for Aveda-Estee Lauder-Neill Corporation before returning back to resort spa operations as the Director of Spa Sales & Operations for Spa Grande at The Grand Wailea, a Waldorf Astoria Resort by Hilton.
At Spa Grande, Ms. Hercik was responsible for overseeing the 50,000 square foot spa facility with its 200 employees and was with the company for over seven years.
In September of 2011, she joined WTS International as the Regional Director of Spa Operations for Hawaii responsible for overseeing the day to day operations of the award winning Kapalua Spa in Maui, a 45,000 square foot Destination Spa, and the Spa at Trump Waikiki Hotel of Oahu, a luxurious Boutique Spa.
Ms. Hercik then became Owner and Founder of C-SPA Consulting, a consulting and management firm, along with opening and operating her own day spa for a few years. She currently works at the Four Seasons Resorts Hualalai in the island of Hawaii as Director of Spa and Wellness.
Ms. Hercik is a member of the International Spa Association (ISPA) as well as the President for the Hawaii Spa Association (Hi-Spa). She is also a member of Maui's Hui Hoaloha, a dedicated group of successful women who represent a diverse cross section of the community and who continue to impact the lives of others through their philanthropy.
Please visit http://www.cspaconsulting.com for more information.
Ms. Hercik can be contacted at +1 808-870-4692 or cecilia@cspaconsulting.com
Author's Articles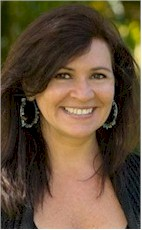 By Cecilia Hercik, Founder & President, C-Spa Consulting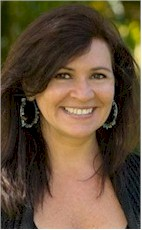 By Cecilia Hercik, Founder & President, C-Spa Consulting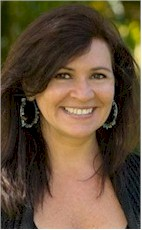 By Cecilia Hercik, Founder & President, C-Spa Consulting