Editorial Board Guest Author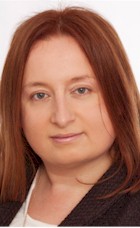 Ms. Maycock
Grainne Maycock
Vice President Sales, Sajan, Inc.
Gráinne Maycock is vice president, sales at Sajan, a leading global language services provider known for its top-ranked proprietary translation management system technology. Since Sajan's inception in 1997, its globe-spanning teams of localization professionals have been creating custom solutions for a wide variety of companies in several industries, with unique specialization in the travel and hospitality arena. Ms. Maycock provides strategic sales leadership to foster increased growth for Sajan across Europe and North America, focusing on strategic business solutions for enterprise clients. She has spent 17 years working with many of the world's largest organizations across the IT, life science, online consumer, telecommunications, manufacturing and marketing verticals. She has helped them create and implement innovative programs to optimize global content release and increase global market share and revenue for their brands through effective multilingual content programs covering websites, social media and corporate marketing content. She holds an honors degree in applied languages and intercultural studies and post-graduate qualifications in social media marketing. Ms. Maycock is passionate about global branding and reaching a global audience with optimized language content, and she believes business is global today—and that language should never be a barrier.
Ms. Maycock can be contacted at 35312449550 or gmaycock@sajan.com
Author's Articles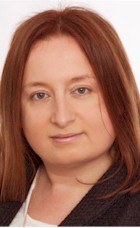 By Grainne Maycock, Vice President Sales, Sajan, Inc.