Editorial Board Guest Author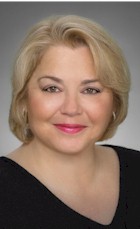 Ms. Jarvis
Judi Jarvis
Vice President of Legal Affairs , Vantage Hospitality Group, Inc.
Judi Jarvis is the Vice President of Legal Affairs for Vantage Hospitality Group, Inc., and its affiliated companies, brands, and divisions, including Americas Best Value Inn, Lexington Hotels by Vantage, Vantage Hotel Management, Brown Nester Hospitality Services, Vantage Insurance Services, and Cruise Inn RV Parks. As Vantage's chief legal officer, Judi Jarvis oversees all of the legal aspects of the company's business, including new member development; acquisitions; corporate finance; real estate development; investments; marketing; promotions; guest relations; international licensing; intellectual property protection; new concept roll-outs; privacy; post-termination procedures; and litigation management. Prior to joining the Vantage family in 2008, Ms. Jarvis was the chief legal officer of a South Florida maritime company and served as special counsel to public and private companies in such diverse industries as travel, leisure, and entertainment; gambling; financial services; healthcare and pharmaceuticals; information technology and communications; publishing; real estate; and mining. Ms. Jarvis has a B.A. from New York University and a J.D. cum laude from the University of Miami, where she was the editor-in-chief of the Inter-American Law Review and a member of the Order of the Coif. After graduation, Ms. Jarvis clerked for the Chief Judge of the U.S. Claims Court, in Washington, D.C., before returning to South Florida, where she was an associate in the corporate and securities departments of two large firms. After co-founding a technology start-up and serving as its general counsel, Ms. Jarvis opened her own law practice to assist entrepreneurs with complex legal issues. Ms. Jarvis is consistently recognized by clients for learning and respecting their business objectives and for creating effective legal solutions that support those objectives.
Ms. Jarvis can be contacted at 8773112378147 or jjavrivs@vantagehospitality.com
Author's Articles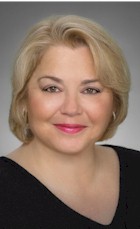 By Judi Jarvis, Vice President of Legal Affairs , Vantage Hospitality Group, Inc.