Editorial Board Guest Author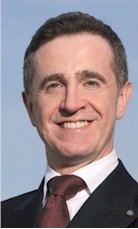 Mr. Antonioli
Valeriano Antonioli
Chief Executive Officer, Lungarno Alberghi s.r.l.
Valeriano Antonioli is Chief Executive Officer and a member of the Board of Directors of Lungarno Alberghi s.r.l., the hotel management company owned by the Ferragamo family. As a 27-year veteran of the hospitality industry, Mr. Antonioli has managed luxury hotels and resorts throughout Italy, Germany, Russia, England and the U.S. His passions for innovation, luxury and attention to detail, as well as his flair for reinventing hotels into vibrant lifestyle destinations perfect for the fashionable elite, have been core values throughout his career. Prior to joining Lungarno Alberghi s.r.l., Mr. Antonioli was Managing Director of InterContinental Montelucia Resort & Spa, a 293-room luxury resort in Scottsdale, Arizona. Under his guidance, which began in 2007, the resort achieved important accolades, such as Travel + Leisure "13th Best US and Canada Hotel 2010" and Esquire's "Best New US Restaurant 2009." Upon opening in 2009, the hotel was listed by Travel + Leisure and Conde Nast Traveler as one of the top new hotels in the world. Previously, as General Manager of the W Hotel in Los Angeles, Mr. Antonioli oversaw the entire hotel operation while enhancing it into a contemporary, world-class address through a complete restructuring of its outlets. His vision included adding Los Angeles' hottest bar, Whiskey Blue, and the critically acclaimed restaurant, NineThirty. His influence helped cultivate the hotel into an urban oasis complimented by contemporary art, music and seductive interiors. Mr. Antonioli's experience also includes General Manager of the historic Diana Majestic in Milan, which he repositioned as "the fashion hotel in Milan," by making a true happening of the Milanese tradition of an evening aperitif. There, Mr. Antonioli created the Diana Garden and Black Label Room transforming Diana Majestic into one of the hippest hotels in Europe. Previously, Mr. Antonioli was Resident Manager at Hotel Principie di Savoia and Hotel Duca in Milan; Room Division Manager at Grand Hotel Europe in St. Petersburg; and Room Division Manager at Arabella Grand Hotel in Frankfurt, Germany. Mr. Antonioli is a Certified Business Economist with a degree in business economics from VWA Goethe University in Frankfurt, Germany. He also studied Marketing and Hospitality Industry Strategic Management at Cornell University. Married with two children, he is a Taekwondo Black Belt and enjoys outdoor sports including skiing, mountain climbing, golf and tennis. He also recently became a fan of yoga. He is author of the successful book Eating, Drinking and Flirting and The Joy of Discovery which tells in an evocative, emotional style of all there is to experience at Montelucia Resort & Spa. Mr. Antonioli is fluent in four languages including Italian, German, French and English. In 2007, he was decorated in the Legion of Honour of the Italian Republic as Cavaliere della Repubblica Italiana.
Please visit www.lungarnocollection.com for more information.
Mr. Antonioli can be contacted at 3905527266800 or v.antonioli@lungarnocollection.com
Author's Articles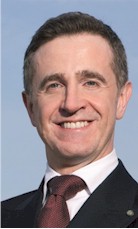 By Valeriano Antonioli, Chief Executive Officer, Lungarno Alberghi s.r.l.