Editorial Board Guest Author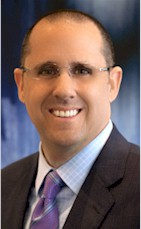 Mr. Morvant, Jr.
Irby Morvant, Jr.
General Manager, Hyatt Regency San Francisco Airport
Irby Morvant Jr. is the general manager at Hyatt Regency San Francisco Airport. A seasoned professional with nearly 30 years' experience in the hospitality industry, Mr. Morvant's knowledge and passion for hospitality is invaluable as he leads the hotel through a complete, top-to-bottom renovation planned for completion in summer 2016. Mr. Morvant boasts a 27-year tenure with Hyatt, serving in various sales and leadership roles at properties from coast-to-coast, including multiple Hyatts in Chicago, historic Hyatt Regency Cleveland at the Arcade, Hyatt Regency Boston and Hyatt Regency New Orleans. In 2007, Mr. Morvant was appointed regional vice president of sales based in Chicago, then moved into the role of general manager at Hyatt Regency Mission Bay Spa and Marina in San Diego prior to joining the team at Hyatt Regency San Francisco Airport. Mr. Morvant's passion for ensuring the quality of every touchpoint in the hotel inspires his entire team to contribute their talents to create a tranquil and holistic experience for every guest. He has a special enthusiasm for creating the type of restorative experience that surpasses guest's expectations of an airport hotel. A community man at heart, Mr. Morvant also serves on the boards of the Burlingame Chamber of Commerce and the San Mateo/Silicon Valley County Convention and Visitors Bureau. He graduated from University of New Orleans before being accepted into Hyatt's Corporate Management Training program. In his free time, Mr. Morvant enjoys exploring the South Bay peninsula with his wife and three children, trying various types of cuisine and doing adventurous outdoor activities.
Please visit http://www.hyatt.com for more information.
Mr. Morvant, Jr. can be contacted at 650-347-1234 or irby.morvant@hyatt.com
Author's Articles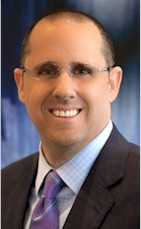 By Irby Morvant, Jr., General Manager, Hyatt Regency San Francisco Airport