Editorial Board Guest Author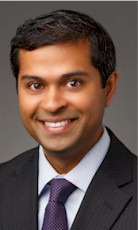 Mr. Patel
Sheenal Patel
Co-Founder and Chief Executive Officer, NVN Hotels
Sheenal Patel is a co-founder and Chief Executive Officer of NVN Hotels, named one of the nation's top hotel companies Hotel Management Magazine in 2015. In this role, Mr. Patel leads general corporate strategy and all efforts related to property management. He is also Principal of NVN Hotels' investment affiliate, Arbor Lodging Partners. Mr. Patel co-founded NVN Hotels in 2006 with high school classmate Mr. Bonthala.
Today NVN Hotels has grown to a leading hotel management company approved for management by Marriott, Hilton, Starwood and IHG, with a national portfolio of hotels and more than 500 associates around the country. The NVN Hotels team has a long history of providing strong leadership for hotel operations and a reputation for presenting innovative solutions for the many challenges faced by hotels. Prior to co-founding NVN Hotels, Mr. Patel was a vice president with Related Capital Company, a New York-based investment firm, where he was responsible for the origination of approximately $800 million of tax-exempt bond transactions for LIHTC multifamily projects located throughout the United States.
Mr. Patel started his career in the Leveraged Finance Group within the Investment Banking division of CIBC World Markets. Mr. Patel earned his bachelor of arts in economics from the University of Michigan and at the London School of Economics completed a year-long general course program in mathematics. He is a member of the IHG Owners Association Industry Advocacy Committee, a member of the President's Circle of the Chicago Council on Global Affairs, and is active in alumni affairs for Phillips Exeter Academy.
Please visit http://www.nvnhotels.com for more information.
Mr. Patel can be contacted at +1 312-755-1110 or info@nvnhotels.com
Author's Articles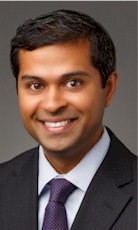 By Sheenal Patel, Co-Founder and Chief Executive Officer, NVN Hotels