Editorial Board Guest Author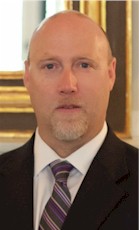 Mr. Hess
John Hess
Director of Sales & Marketing, Omni Bedford Springs Resort
John Hess is a talented sales professional with extensive experience in leading a multitude of resorts along the east coast of the United States. Mr. Hess joins Omni Bedford Springs Resort as director of sales and marketing. I
n this role, he is tasked with overseeing the resort sales team and developing innovative strategies to increase revenues and drive business, with a focus on group clientele.
Mr. Hess arrived from nearby Seven Springs Mountain Resort, where he was the director of sales for the past five years. In years prior, he held key sales management positions at properties in the mid-Atlantic, including director of sales at Snowshoe Mountain Ski Resort in Snowshoe, W.Va.; general manager / director of sales at Mariners Landing Resort and Conference Center in Huddleston, Va.; and director of sales at Wintergreen Resort in the Blue Ridge Mountains of Virginia.
Mr. Hess made his debut in hospitality sales in 2002 as the corporate sales manager of Omni Richmond Hotel in Richmond, Va. He earned a Bachelor of Arts in mass communications from St. Andrews Presbyterian College in Laurinburg, N.C., He also holds a master's degree in business administration from the University of Richmond.
Mr. Hess is committed to staying active and involved in industry and community affairs. Mr. Hess has previously served as mayor of the Rockwood Borough in Pennsylvania from 2013 to 2015, as well as a member of the Pennsylvania Association of Travel and Tourism Board from 2014 to 2015.
Please visit http://www.omnihotels.com for more information.
Mr. Hess can be contacted at 814-623-8100 or jhess@omnihotels.com
Author's Articles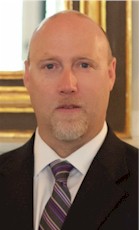 By John Hess, Director of Sales & Marketing, Omni Bedford Springs Resort