Editorial Board Guest Author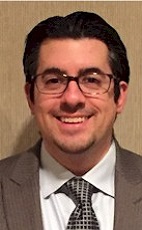 Mr. Weinstein
Dave Weinstein
Vice President, Kube Systems, Inc.
David Weinstein has a broad range of experience in electronics and automotive fields spanning twenty years in various sales, marketing and customer service related roles. He understands many of the challenges faced by hotel brands within their brand, operations, and IT focused teams.
Mr. Weinstein is currently Vice President at Kube Systems Inc., a new brand of innovative charging and audio solutions for the hospitality industry. He leads sales, business development and the direction of the product roadmap.
Prior to his current role Mr. Weinstein held the position of Director, Harman Hospitality a division he started for Harman International, the largest audio and Infotainment Company in the world. As a result of creating this new business division he earned notoriety within the hospitality vertical as highly passionate and knowledgeable about quality audio & charging systems for the hospitality industry.
While a National Account Manager at Bang & Olufsen's hospitality division Mr. Weinstein had the great fortune to work for a graduate of Cornell's Hospitality Management program. It was through the mentorship and guidance of this individual that Mr. Weinstein learned about the hotel industry and its many stakeholders.
Rounding out Mr. Weinstein's professional experience were regional management roles at Lexus, A Division of Toyota Motor Sales USA, Inc. and Bose Corporation. Mr. Weinstein graduated with a Bachelor's Degree in Political Science and is a member of the Consumer Electronics Association.
Please visit http://www.kubesystems.com for more information.
Mr. Weinstein can be contacted at 516-996-0005 or davew@kubesystems.com
Author's Articles
By Dave Weinstein, Vice President, Kube Systems, Inc.