Editorial Board Guest Author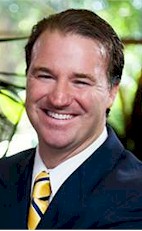 Mr. McAteer
Kevin McAteer
Senior Vice President of Marketing & Sales, Concord Hospitality
Kevin McAteer is the Senior Vice President of Marketing and Sales for Concord Hospitality. In his role, Mr. McAteer is responsible for the overall revenue strategies for all three revenue generating disciplines (digital marketing, revenue management and the sales and marketing efforts) for Concord's more than 90 hotels and 3,500 guest rooms.
Bringing nearly 30 years of hospitality experience, Mr. McAteer recently celebrated his 15-year anniversary with Concord. He first joined Concord in 2003 where he held the position of General Manager for both Courtyard and Renaissance hotels. In 2006, he was appointed as Vice President of Sales and Marketing and is credited with developing the foundation for Concord's award-winning revenue management department. Under his leadership, Concord was also one of the first franchise companies to deliver digital marketing as a core hotel management competency.
Prior to joining Concord Hospitality, Mr. McAteer enjoyed a 12-year career with Marriott International, working in numerous leadership capacities at the company, including the position of Area General Manager for Courtyard and certified Regional Sales Trainer for Residence Inn. All told, he has held General Manager or Executive Team positions in four different Marriott brands.
Mr. McAteer is an active member of the Renaissance & Marriott Hotel and Resorts Marketing advisory committee, Marriott's eCommerce Advisory Team, Marriott Canada Sales and Marketing Advisory Board, Cambria Marketing Advisory Committee, and sits on the Greater Raleigh Convention and Visitors Bureau Board of Directors. He holds a B.S. in Hotel & Restaurant Management from Mercyhurst College in Erie, Pa.
Please visit http://www.concordhotels.com for more information.
Mr. McAteer can be contacted at 919-455-2900 or kevin.mcateer@concordhotels.com
Author's Articles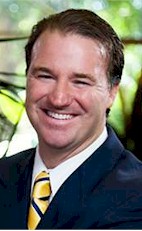 By Kevin McAteer, Senior Vice President of Marketing & Sales, Concord Hospitality