Editorial Board Guest Author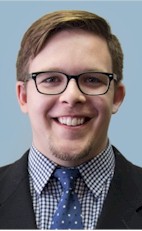 Mr. Laxton
Justin Laxton
Chief Operating Officer, Weiner's Ltd.
Justin Laxton is the Chief Operating Officer of Weiner's Ltd. and AllTravelSizes.com. Since 1991, Weiner's has been working to become a trusted supplier of brand name travel size products to businesses ranging from intimate B&B's to large five star hotels, gift shops in hospitals and airports, as well as airlines and charter services, college bookstores, e-commerce, pharmacies, vending, government institutions, charities and event planners. 
The company was founded by Alan Weiner, who after traveling around the world, built Weiner's based on his vision to service the needs of fellow travelers. For over 25 years, Weiner's has worked with numerous non-profits to help maximize their budgets for various events and projects. Weiner's strives to offer a one-stop shopping experience for brand-name and specialty travel related products with quick turnarounds and competitive wholesale prices.
Mr. Laxton plays a large role in the ongoing success of Weiner's. His professional background includes a previous position at Weiner's as the Sales and Marketing Manager, where he oversaw website migrations, as well as integration of AllTravelSizes.com to the company.
In Mr. Laxton's current position at Weiner's as the Chief Operating Officer, he oversees operations including sales, customer service, and shipping, as well as manages all aspects of the e-commerce website and 3rd party marketplace store.

Mr. Laxton received a bachelor's degree in Political Science and Government from Edgewood College in Madison, Wisconsin. He continues to reside in the Madison area.

Please visit https://weinersltd.com for more information.
Mr. Laxton can be contacted at 608-906-3554 or justin@weinersltd.com
Author's Articles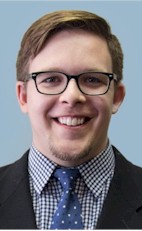 By Justin Laxton, Chief Operating Officer, Weiner's Ltd.