Editorial Board Guest Author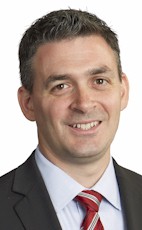 Mr. Hickel
Gerard Hickel
Attorney, Eckert Seamans Cherin & Mellott, LLC
Gerard J. Hickel is a Member of the Hospitality and Gaming practice at Eckert Seamans Cherin & Mellott, LLC, a national, full-service AmLaw 200 law firm with 15 offices in the U.S., including: Philadelphia, Harrisburg, and Pittsburgh, Pennsylvania; Boston, Massachusetts; Washington, D.C.; Newark and Princeton, New Jersey; Buffalo and White Plains, New York; Wilmington, Delaware; Richmond, Virginia; Hartford, Connecticut; Troy, Michigan; Providence, Rhode Island; and Charleston, West Virginia.
Mr. Hickel focuses his practice primarily in the areas of hospitality and corporate law. His practice includes the representation of domestic and international hotel and spa management companies, owners, developers, and asset managers in numerous types of corporate transactions, including acquisitions, mergers, and financings.
Mr. Hickel's hospitality practice includes the drafting, review, and negotiation of all types of agreements related to hotel, spa, and restaurant management and operations; the purchase and sale of hotels; the franchising of a hospitality-based property, including the application process; and a wide range of day-to-day hotel-related agreements for numerous hotel management companies and ownership groups, including equipment leases, space leases, antenna license agreements, room accommodation agreements, group sales agreements, advertising agreements, location agreements, commitment agreements, as well as other similar types of agreements.
Mr. Hickel also has many years of experience providing general business counseling advice, regularly guiding clients through the formation and preparation of agreements relating to corporations, partnerships, limited liability companies, and other entities.
Mr. Hickel earned his J.D. from the University of Pittsburgh School of Law, and undergraduate degree from The Pennsylvania State University.
Please visit http://www.eckertseamans.com for more information.
Mr. Hickel can be contacted at 412-566-1906 or ghickel@eckertseamans.com
Author's Articles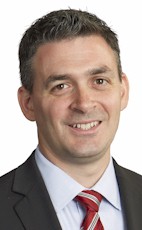 By Gerard Hickel, Attorney, Eckert Seamans Cherin & Mellott, LLC