Editorial Board Guest Author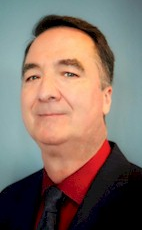 Mr. Fernandez
Eduardo Fernandez
General Manager, Sonesta Fort Lauderdale Beach
Eduardo Fernandez is a seasoned hospitality industry professional with more than 30 years of diverse hospitality experience.
Mr. Fernandez began his hospitality education with the Institut de Tourisme & D'Hotellerie du Quebec for hotel management and later, Barry University for a bachelor's degree in management. He went on to launch his career at Le Centre Sheraton Hotel and Towers in Montreal and managed numerous properties for Sheraton Hotels and Resorts in Boston, New York, Delaware and Miami. He then went on to work with Starwood Hotels & Resorts, and managed various properties for W Hotels.

Mr. Fernandez spent two years serving as general manager of B Ocean Fort Lauderdale, where he played a key role in the successful turnaround of B Hotels & Resorts' flagship hotel. Upon the 2014 sale of B Ocean, he was retained as general manager, and has since helped seamlessly transition the property into a successful new addition to the Sonesta Hotel & Resorts portfolio.

Mr. Fernandez is heavily involved in the local business community. He is the chairman of the Beach Business Improvement District for the City of Fort Lauderdale (4 years) and chairman of the Beach Council for the Greater Fort Lauderdale Chamber of Commerce. He also sits on the boards of the Florida Restaurant & Lodging Association, Broward Chapter, as immediate past president and the Greater Fort Lauderdale Chamber of Commerce. He is a part of the Greater Fort Lauderdale GM Council and also sits on the Broward Tourism Coalition Council.
As general manager, Mr. Fernandez maintains the operations of the property, featuring 240 guestrooms boasting panoramic views of Fort Lauderdale Beach or the Intracoastal Waterway. Opened in April 2019, he also supports Steelpan, the hotel's Caribbean-American fusion ocean-front restaurant.
Please visit http://www.sonesta.com for more information.
Mr. Fernandez can be contacted at +1 954-315-1460 or EFernandez@sonesta.com
Author's Articles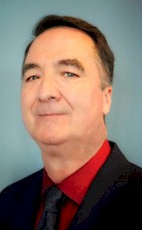 By Eduardo Fernandez, General Manager, Sonesta Fort Lauderdale Beach