Editorial Board Guest Author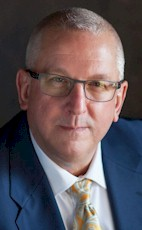 Mr. Nogal
Mark Nogal
Global Head, Curio Collection by Hilton, Hilton
Mark Nogal is global head of Curio Collection by Hilton, Hilton's first collection brand, in the upper upscale market. He is responsible for the strategic direction and growth of the brand, as well as overseeing brand performance support, global marketing and visual identity.
Mr. Nogal has more than three decades of hospitality and brand experience, and has held multiple leadership roles at Hilton over the last 25+ years, including property-level and corporate positions in operations and marketing.
In 2017, Mr. Nogal helped launch the upscale Tapestry Collection by Hilton brand and served as global head. He was also responsible for pioneering the Hilton Garden Inn brand - from marketing the first hotel to leading the brand's growth throughout Europe - and served as regional head of focused service brand management for Hilton in the Europe, Middle East and Africa region. Based in London, he oversaw the ongoing growth of two award-winning brands: Hilton Garden Inn and Hampton by Hilton.
Prior to that role, Mr. Nogal served in several senior positions for Hilton Garden Inn, including vice president of brand performance and sales support, and vice president of marketing and sales. In those roles, he was responsible for guiding and communicating with hotel owners, management companies and general managers, and overseeing strategic planning, operations management and budgeting for brand sales, marketing, advertising, sales, marketing communications, relationship marketing and research for the brand.
Mr. Nogal studied hotel restaurant and tourism studies at the University of New Orleans and architecture at Louisiana State University in Baton Rouge. An avid cook, traveler and explorer of different cultures, he enjoys visiting Curio Collection properties and learning more about hotels joining the global portfolio of one-of-a-kind hotels and resorts.
Please visit https://www.hilton.com/en/corporate/ for more information.
Mr. Nogal can be contacted at +1 703-883-5311 or mark.nogal@hilton.com
Author's Articles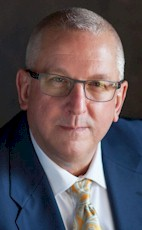 By Mark Nogal, Global Head, Curio Collection by Hilton, Hilton