Editorial Board Guest Author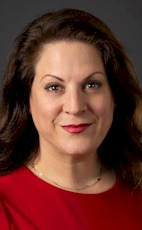 Ms. Carlen
Jill Carlen
Global Director of Spa Brands, Hilton Hotels & Resorts
Jill Carlen is the Global Director of Spa Brands at Hilton Hotels and Resorts overseeing the spa concepts and strategies for all Hilton brands including Hilton, Embassy Suites, Doubletree, Conrad, Tapestry, the iconic Waldorf Astoria and the newest hotel brand, Signia Hilton.
Having spent almost two decades in the Spa and Hospitality industry, Ms. Carlen now applies her operations experience with her creativity and passion for wellness to provide hotel guests with the most innovative and exceptional experiences.
As an exchange student in high school, Ms. Carlen lived near a lavender farm in France. It was during this time where she learned about the healing properties of lavender, marking the beginning of a lifelong passion for wellness. Ms. Carlen would move to New York City later in life, where her love of everything spa led her to work in some the city's most renowned Spas including Exhale, Bliss, The St. Regis New York and The Deepak Chopra Center. In addition, she launched multiple spas and wellness facilities while working at the prestigious consulting firm Lexi Design.
Ms. Carlen then went on to run The Ritz-Carlton, Toronto, winning Travel + Leisure's World's Best Hotel Spa Award. Ms. Carlen then took her years of experience in operations to her next adventure of launching L'OCCITANE spas all over North America in luxury hotels. She has been a frequent contributor to multiple publications including Elle Canada on line, Preferred Magazine, Sharp magazine and several beauty and wellness blogs.
Ms. Carlen holds a BFA from Florida State University and is a board member of the International Spa Association.
Please visit http://www.hilton.com for more information.
Ms. Carlen can be contacted at +1 703-883-6992 or jill.carlen@hilton.com
Author's Articles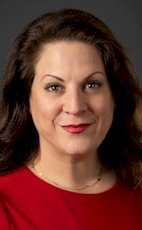 By Jill Carlen, Global Director of Spa Brands, Hilton Hotels & Resorts