Editorial Board Guest Author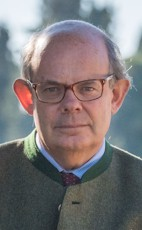 Mr. Solaro del Borgo
Gerardo Solaro del Borgo
Chief Executive Officer, Toscana Resort Castelfalfi
Gerardo Solaro del Borgo is Chief Executive Officer of Toscana Resort Castelfalfi. In this role, he is responsible for the management, business development and strategic direction of the 2,700 acre area owned by TUI AG, which includes the real estate, agricultural segments, two luxury hotels and a 27-hole golf course within a Medieval Borg.
As CEO, Mr. Solaro is in charge of the administrative performance of the Estate. He is also the spokesperson of TUI to the local Tuscan and Italian institutions and ambassador of Castelfalfi for TUI, world leader in tourism.
Before joining Toscana Resort Castelfalfi, Mr. Solaro worked in the finance sector, where he followed the Deutsche Bank and Societè Generale for the Euro-bond market from London. In 1995, he moved to Milan to serve as General Manager of Deutsche Bank real estate. He was also a pioneer of the made in Italy real estate funds, which saw the light in the early 2000s.
After this role, Mr. Solaro worked in a leadership position with Cordea Savills Investment Management where he was called by the banks to restore the leading hotel chain in Italy with 24 hotels Boscolo Group, which he guided as Chief Operating Officer from 2015 to 2017.
After Boscolo Group had been successfully restored and sold in 2017, Mr. Solaro joined StarHotel as Business Developer.
Gerardo Solaro del Borgo is a dedicated humanitarian serving as President of The Order of Malta's Italian Relief Corps, which includes more than 4,000 volunteers involved in a variety of philanthropic projects.
Please visit http://www.castelfalfi.com for more information.
Mr. Solaro del Borgo can be contacted at +39 057-189-0163 or pr@castelfalfi.it
Author's Articles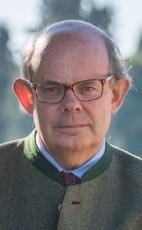 By Gerardo Solaro del Borgo, Chief Executive Officer, Toscana Resort Castelfalfi