Editorial Board Guest Author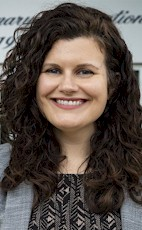 Ms. Tolbert
Jocelyn Tolbert
Editorial Content Manager, Editor in Chief, American Culinary Federation
Jocelyn Tolbert began her professional writing career in fourth grade when she won a fiction contest and her work was published in her hometown of Denton, NC. In high school she made extra cash by editing and proofreading her friends' English papers.
At the University of North Florida, Ms. Tolbert held the position of Features Editor at student publication The Spinnaker and took on an internship at Jacksonville Magazine. After graduation with her B.A. in English and a minor in Communications, she began working full-time at the magazine, and she spent the next four years immersing herself in every aspect of journalism, print publications, social media marketing, digital content management and more.
In 2018, Ms. Tolbert moved to the American Culinary Federation as the association's first Media Coordinator. Within 6-months, Ms. Tolbert was promoted to the Editor-in-Chief of the National Culinary Review, a legacy print and digital magazine. Over the next year, Ms. Tolbert remade the NCR, both graphically and editorially while simultaneously launching partner media channels, including the ACF's fastest growing platform, the We Are Chefs website.
In late 2018, Ms. Tolbert was promoted again, this time to Editorial Content Manager where she develops and executes strategic marketing content in support of the ACF's 15-thousand chef members. Ms. Tolbert's team distributes content via 8 social media channels, email, print and digital publications and the ACF website all of which reach over 140-thousand followers and subscribers daily. She is the youngest Editor-in-Chief in the history of the 90-year old ACF.
Her writing has won numerous awards and taken her around the world, from the olive fields of California to the Bocuse d'Or in France. She is the 351st fastest Minesweeper player in the United States.
Please visit http://www.acfchefs.net for more information.
Ms. Tolbert can be contacted at +1 904-484-0213 or jtolbert@acfchefs.net
Author's Articles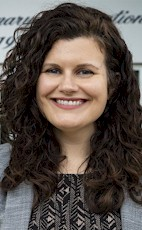 By Jocelyn Tolbert, Editorial Content Manager, Editor in Chief, American Culinary Federation