Editorial Board Guest Author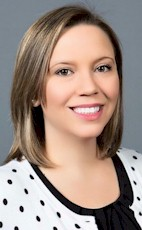 Ms. McClure
Dawn McClure
Senior Sourcing Manager, Experient
Dawn McClure has over eighteen years' experience in the hotel, conference, and tradeshow industry. She joined the Experient Strategic Sourcing team in 2015 partnering on site selection and contract negations for numerous association clients. Her vast portfolio of accounts represents an array of business needs from in house programs to mini-wides and city-wide programs both domestic and international.
Prior to joining Experient, Ms. McClure worked with site selection, venue contracting, and ground transportation sourcing domestically and internationally for one of the world's leading medical technology companies. Her experience in this role coupled with six years of hotel operations experience and seven years as a Sales Manager for a large independent hotel company gives her a keen ability to understand her planners meeting and event needs and the inner workings of the hotel industry. This experience helps her champion mutually beneficial partnerships for both parties while maximizing savings and mitigating risks for her programs.
Ms. McClure holds a Bachelor of Arts in Organizational Communication and a Master of Business Administration from Rollins College in Winter Park, FL where her studies focused on Strategy, Quantitative Business Analysis, Economics, and Global Business.
Ms. McClure has earned her Foundations Level Certification in Experience Design from the Maritz Institute Community of Designers concentrating on the practice of designing products, processes, services, and events with focus on the quality of the user experience. She also participates as a Global Destinations Expert in the Strategic Sourcing Team's Global Education initiative.
Please visit http://www.experient-inc.com for more information.
Ms. McClure can be contacted at +1 407-614-8436 or dawn.mcclure@experient-inc.com
Author's Articles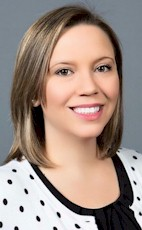 By Dawn McClure, Senior Sourcing Manager, Experient