Editorial Board Guest Author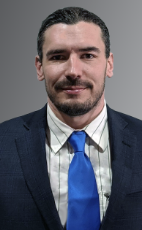 Mr. Llorens
Dave Llorens
CEO, EverWatt Lights
Dave Llorens is an electrical engineer and the CEO of EverWatt Lights, a lighting-as-a-service company that helps commercial properties save money by replacing their lighting with EverWatt LED lights for no upfront cost. EverWatt eliminates the vertical marketing structure with its many levels of distributors, supply stores, and regional and local reps by manufacturing and installing the LED lights. This results in cost savings to the end user by cutting out the middleman (and the markups).
Before EverWatt, Mr. Llorens started several businesses, including One Block Off the Grid, which helps put big-ticket, environmentally friendly home improvements within reach of the average homeowner. Homeowners can save money with solar technology, even learning how much they can save with just a quick phone call using One Block Off the Grid's custom technology. The company also helps homeowners negotiate discounts, vet installers, and design and buy/lease solar systems over the phone.
Mr. Llorens founded the company in 2008, and in 2012 he transitioned to COO after One Block Off the Grid merged with Pure Energies. In 2014, the company was acquired by NRG for $120 million.
Mr. Llorens has been passionate about entrepreneurship since he opened his first lemonade stand in Shreveport, Louisiana. He's an avid poker player who in 2004 started an online gambling software business, which he grew to a $2 million run rate before it was killed by the Internet Gambling Act of 2006. He also served as co-founder and CEO of 60-Day MBA, a program designed to help aspiring entrepreneurs start businesses. While 60-Day MBA ultimately failed as a business, the program provided numerous aspiring entrepreneurs with the tools they needed to succeed.
Please visit http://everwattlights.com/ for more information.
Mr. Llorens can be contacted at +1 510-730-0062 or dave@everwattlights.com
Author's Articles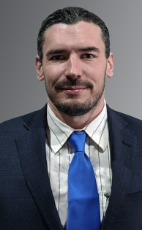 By Dave Llorens, CEO, EverWatt Lights