Editorial Board Guest Author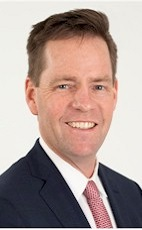 Mr. Farley
John Farley
Managing Director - Cyber Liability Practice, Gallagher
John Farley leads Gallagher's Cyber Practice developing and executing strategy for cyber insurance and related insurance coverage lines. He assists clients across all industries in navigating the dynamic cyber insurance markets as a means to cyber risk transfer while providing guidance on emerging regulatory risk, cyberattack techniques, cyber risk prevention and data breach cost mitigation strategies.
Mr. Farley is an industry-recognized subject matter expert in cyber risk management. He is also a frequent guest speaker and a published author with a 27 year track record in the insurance industry. Part of Gallagher since 2019, Mr. Farley gained valuable experience at other insurance brokerages including Marsh & McLennan, Wells Fargo Insurance Services and HUB International.
During his career Mr. Farley forged strategic relationships with cyber insurance underwriters, privacy attorneys, IT forensics investigators, and law enforcement. His extensive experience earned him a seat on an advisory board for the U.S. Treasury.
Mr. Farley served clients by facilitating cyber risk assessments to identify and remediate network vulnerabilities to portray clients in the most favorable light as they entered the insurance market. He also wrote detailed incident response plans and coordinated table top exercises that included live hacking demonstrations. He was also the main source of cyber risk education for clients by leading cyber risk education training programs.
Mr. Farley also was a lead data breach response resource for clients. He quarterbacked the response to over 400 cyberattacks involving social engineering schemes, ransomware infiltrations, Denial of Service attacks, vendor data breaches, employee negligence and rouge insiders. This experience drove Mr. Farley to recommend key changes to cyber insurance policy forms to broaden insurance coverage for clients in the face of ever-evolving and sophisticated cyberattacks.
Please visit http://www.ajg.com for more information.
Mr. Farley can be contacted at +1 212-349-6600 or john_farley@ajg.com
Author's Articles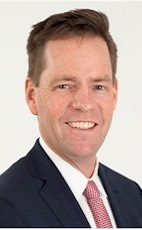 By John Farley, Managing Director - Cyber Liability Practice, Gallagher