Editorial Board Guest Author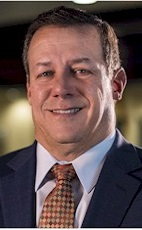 Mr. Schrils
Gustaaf Schrils
Chief Information Officer, White Lodging
Gustaaf Schrils is currently the Senior Vice President and Chief Information Officer for White Lodging based outside Chicago. He is a passionate member of the Executive Committee and responsible for leading all aspects of technology applied by this enterprise. Mr. Schrils led the creation and successful execution of a complete digital transformation program and as a result build a resilient and highly scalable computing platform. He leveraged enterprise wide information to drive business insights and continuous improvement. He is a key advocate of technology to his colleagues.
White Lodging is a privately owned company that develops and operates 100 hotels representing 28 brands, 40 Restaurants, a Winery, Brewery and a Farm with almost $1.5B in gross revenue. White Lodging employs 10,000 associates and has 10 hotels under construction. White Lodging has won the 2018 and 2019 Gallup Great Workplace award, and recipient of 2019 Conde Nast Reader's choice award, Marriott Best Full Service Franchise Hotel and General Manager, Leisure Magazine number 1 resort hotel in the U.S. and number 2 in the world.
A proven leader, with over 30 years of hospitality technology experience, Mr. Schrils has been with White Lodging for 4 years now. He is most widely recognized for his tenure of 20 years at InterContinental Hotels Group (IHG) where he held several senior technology positions with global responsibility.
Mr. Schrils is a board member for HTNG, member of several technology advisory committees and advisor to technology start up's and VC in Chicago.
Mr. Schrils holds a Bachelor's Degree in Computer Engineering and a Master's Degree in Engineering Management both from the Florida Institute of Technology. He was born in Curacao and is fluent in English, Spanish, Dutch and Papiamentu.
Please visit http://www.whitelodging.com for more information.
Mr. Schrils can be contacted at +1 219-472-2969 or gustaaf.schrils@whitelodging.com
Author's Articles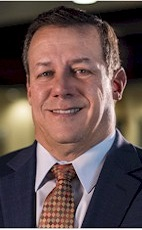 By Gustaaf Schrils, Chief Information Officer, White Lodging