Editorial Board Guest Author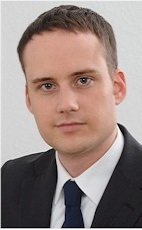 Dr. Sammeck
Jan Sammeck
Director Digital Commerce & Projects, Deutsche Hospitality
Jan Sammeck is the Director Digital Commerce and Projects at Deutsche Hospitality, a Frankfurt, Germany-based Hotel Company that operates over 150 hotels in over 20 countries under the brands Steigenberger Hotels and Resorts, MAXX by Steigenberger, JAZ in the City, IntercityHotel and Zleep Hotels. In his function Dr. Sammeck is responsible for all web development and online marketing activities at Deutsche Hospitality.
With his team of online marketers and web project managers, he seeks to provide continuous growth to the group's hotels direct booking revenue, thereby increasing independence in digital distribution. His work is focused on generating more revenue from direct bookings, increasing the efficiency of all online marketing activities, exploring untapped consumer potential and integrating the digital customer journey with the group's websites.
Dr. Sammeck has authored a popular book on online marketing for hotels and contributes regularly to German industry publications. He is also a regular speaker on conferences nationally and internationally where he shares his thoughts on the topics of online marketing, direct distribution and web-related digital processes.
Prior to joining Deutsche Hospitality he was working for a major German OTA, where he led the internationalization into markets such as France and the UK, and also helped launch a budget hotel chain brand. During his early career he gained experience in the consulting industry and worked as a research associate.
Dr Sammeck has an academic background in business administration and holds a Ph.D. in Economics from Leipzig Graduate School of Management.
Please visit http://www.deutschehospitality.com for more information.
Dr. Sammeck can be contacted at +49 06966564187 or jan.sammeck@deutschehospitality.com
Author's Articles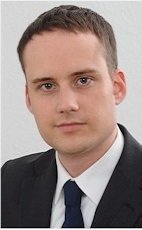 By Jan Sammeck, Director Digital Commerce & Projects, Deutsche Hospitality